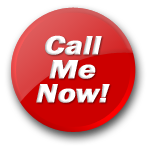 Hot Jenni
Hear My Voice
wet wet wet and waiting for your call
Hello guys, My names Jenni, I'm 23 with suckable 36b breast and a spankable chocolate round ass. I'm VERY open minded and love to come and make a naughty mess! Come and command me as your dirty sex dolly and command me. Let me be your dirty little secret, we can talk about anything in confidence... make me yours!!! Register and give me a try you bad boy! xx

How long before you can make me cum .. mmmmmm x

Hot Jenni's Blog
The guy line up - 2012-08-26 21:21:21
I was at a strip party last night in a lace dressing gown with nothing underneath, I noticed a group of guys watching me so me and a friend decided to play a game with them - we handcuffed the 7 guys to a dancing pole and told them we're going to tease and the one to last 5 mins without comin could have me and my friend - we bent down in front of the guys, kissed and played with each other I had my leg up on the wall whilst my friend licked me out,,, this made 6 of the guys shoot cum 1 of them even screamed :) The 1 that wa left had a great time in the bathroom with us HOT STEAMY SEX FOR 3 HOURS - THATS PROPA SEX !!!!
Oooops - 2012-06-14 19:15:54
My bf is out of town for a week and I felt so horny yesterday and was dripping loads - my pants and stockings were literally drenched and fingering myself wasn't doing anything as my fingers were just sliding all over the place. So I decided to go for an evening jog around the park in my skirt with NO PANTIES ON! Not many guys seemed interested until.... I lay on the grass with my legs up. A guy came and sat next to me with his two friends I could see them staring at my wet hole so I spread my legs even more - the next thing I knew one of the guys jumped on top of me. As I knew they were wanting what I did I took them back to my house. We had foreplay and sex for 3 WHOLE HOURS WHICH LEFT ME BREATHLESS!
Wet and slippery but driving on the dual carriageway - 2012-05-08 22:32:02
Today I was driving 75 mph on the A50 home from work, I got slightly horny at 1st but as I thought about the big cocks I've sucked it made me extremely horny. I tried to ignore the juices running down my thigh but couldn't resist so I pulled up in the lay by put my feet up on the steering wheel and licked my two fingers and fingered myself hard, it really turned me on watching the cars go by and the odd person slowing down to see me so much that I came more than I ever had before, it wet my seat and my panties were soaked through so I threw them onto the road. I wonder who has discovered them :)
Talk to "Hot Jenni" for only $1.04 per minute using your credit card