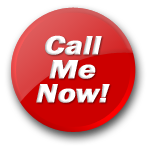 Hot and Horny
Hear My Voice
Cum and join me! I just want to please you!
Are you hot and horny? I am young, fit, Hot and most definitely Horny! Cum and join me! I am here for your every need! I can be whoever you want me to be! I am open for your requests! Call Me!! I tingling with anticipation!! Tip Me for sexy, hot messages xxx
Hot and Horny's Blog
Click here
to see all of Hot and Horny's blog entries
So horny to be back! - 2017-12-20 20:00:15
So happy, horny and hot to be back online! Cum and play with me as much as you can! So horny, and my clit is throbbing ....
I'm Back!! Horny as Ever!! - 2016-04-02 20:27:24
It has been a while but now I am back and I am so looking forward to talking and cumming with my lovely guys!! I can't wait for your call as I am writing this I am tingling with anticipation! Even just gently playing with my nipples is making me so wet! I can't wait to hear from you and to play with you!! I need your voices and I can't wait to please, pleasure and cum with you again and again! I am so excited writing this - it is time for action and a hell of a lot of pleasure. I can't wait to hear you cum! Just thinking about it is making me so close to cumming! I can't wait!!! Xxxxxxxxxx
I'm back! And hornier than ever! I need you now! - 2014-07-05 16:50:12
I haven't been able to be on here for a while but now I'm back and more horny than ever! I desperately need to play and long for your voice to drive me crazy! I am getting so wet just thinking about it! My clit is tingling with anticipation!
Talk to "Hot and Horny" for only $1.25 per minute using your credit card