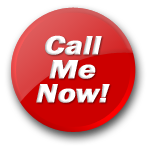 Horny-ladyboy
Hear My Voice
Talk to "Horny-ladyboy" for only $0.00 per minute using your credit card
Sexy , intriguing and soooo ready for a fone fuck!
Hi you horny guys and girls.......l'm a sexy Brazilian and l thought l should bring a bit of intrigue, glamour and sexy hardcore fun to the site!! l am a 26 year old transexual who loves to fuck and be fucked.l love sexy fun but dont mind the old fashioned chit chat either.If you dont fancy speaking on the phone then please message me, l only ask for a small tip though and l will get your juices flowing. l get asked if l still have my juicy 7 inch cock or if l now have a very tight pussy? Well my answer is check in my products section or GIVE ME A CALL AND FIND OUT!

Give me a call, I DARE YOU!!!

l will make your fantasy cum true......am waiting for your call!!!
Horny-ladyboy's Blog
Click here
to see all of Horny-ladyboy's blog entries
message me - 2012-06-25 14:41:50
Hey guys thank u all so much for making me CUM! l hope l have been doing the same for you too.If l am not online please message me and l will always reply letting you know when l'll be on.I am really enjoying our adventures together and am here to please. luv Nicole.