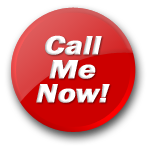 Horny Slut
Hear My Voice
I got a rubber cock with your name on it!
I'm a dominating woman who just loves to be in charge of a sissy! My husband is a proper little Sub when he's dressed up in his panties and bra and I always fill his arse up with my fat rubber cock and, if he's been very good, I let him take a real one for me, and of course I take some pictures of it.Take a look at my paid gallery to see his arse filled with rubber......I bet the sight of that will get that cock of yours rock hard. Bet you would love me to come round and fuck your tight little arse wouldn't you?

Really like my men to be dressed for the occasion...panties, bra, stockings, stilettos,sometimes a little frilly sissy Gingham dress, depends on what mood I am in..

If you want that sissy arse of yours filled with rubber, then give me a ring, you will have the ride of your life!
Talk to "Horny Slut" for only $1.21 per minute using your credit card