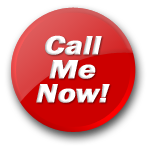 Heidi Hill
Hear My Voice
Call me for some Kinky, Hot Dirty Sex
I've always like things on the kinky side. Extreme play is what I like. Lets explore ourselves in a Dungeon, I could be your sex slave and bow to you, performing your every desire or I could dress in my tight leather outfit with my spiked thigh high leather boots to be your Dominatrix and whip you into ecstasy. Getting my ass fucked and abused is a real turn on for me. Tie my legs apart and bind my hands, so that I can't resist then use me!! Lick and rim my little brown hole, work your cock deep in my ass and pound me hard and a little spanking wouldn't hurt either. I'll be your dirty nasty bitch and treat you as my personal toilet squatting over your mouth to give you my golden nectar. I love telling you how to stroke your cock and hearing you shoot your load of creamy cum all over me. Just because I have tattoos and a stud in my tongue doesn't mean I don't have a sweet side. I have a wild imagination and love to role play. I love to dress up and play with my sissy boys.

I'm always very horny! Open minded and love sex!! Talking to you all day makes me so wet. I have to play with my toys on my calls to make myself cum or I would drive myself crazy!! I'll make my pussy cream and squirt for you all you need to do is whisper in my ear what dirty nasty things you want to do. Another turn on for me is to listen to you cum, I want to hear you wanking that sweet piece of meat until your cocks throbs into the most explosive orgasm you ever had, I want that spunk shooting across the room! Baby, I'm begging you!! give your little cum slut every drop. I love to swallow.

I'm into pleasing you. I want to make your call the most satisfying sexual experience you ever had. I want you to get addicted to me. Please tell me every detail of your fantasy or fetish you may have. The more you tell me the better the call. I'm always creaming my panties. If you would like to smell my scent I'll send you a pair to keep tucked away for a small fee. I also have scent filled stockings and pantyhose ready to send. I would love to hear from you! Send me a text..If you want it dirty...a little tip would make it hotter and nastier!! And what girl would say no to a tip I'd be sure to remember you on our next call.
Heidi Hill's Blog
Click here
to see all of Heidi Hill's blog entries
A Bike Ride with My Boyfriend - 2012-10-15 03:24:30
My boyfriend took me for a long ride out into the country side on his bike. We ended up in a grassy field. After three hours of straddling the seat and feeling that hot engine vibrating on my backside I was beside myself. I was so horny! My pussy was humming and dripping wet. I removed my clothes and talked my boyfriend to do the same. We were both running around the field playing tag. All of a sudden my bf caught me and pushed me down to the ground unto my stomach I went. He pulled me up on my hands and knees and started fucking my doggie style as he was grabbing my breasts and tweaking my nipples. I was moaning and groaning and humping and flexing my hips to his rhythm. My hand reached below and grabbed his balls to squeeze and pull them, trying to milk the last drop of cum as he exploded his load deep into my cunt. I rolled over and commanded my boyfriend to start licking my pussy, slide his wet tongue down my slit deep into my pussy and suck his cum up to clean me out. The thought of him tasting his own cum brought me right to the edge, stiffen then pulsated into an orgasm. Afterwards we both lay in a blanket of grass feeling the breeze against our skin and the sun in our face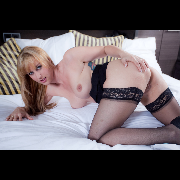 Talk to "Heidi Hill" for only $1.21 per minute using your credit card
Click here
here
to see all of this babes ratings