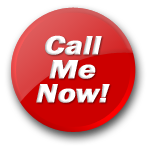 Heather Nicole
Hear My Voice
***I
Hi My name is Heather Nicole! I love lingerie champagne and erotic fruits. I travel all over the world to meet people like you who gets so hard for a tight pussy. I love pleasing my fans! What gets me turned on is YOU! I am a pleaser. When I hear you wanking it turns me on, Especially when we cum together. Whether you fucking me in a public place, in the car, or me laying there next to you. I can see myself all over you right now. I love squirting my cum all over that juicy rock hard cock of yours. I get so wet talking to you and the enjoyment of each detail as I'm using all 3 holes to satisfy you. I'm ready and waiting for you right now. xxx

I like to have fun and and Can't wait to have fun with you, I am very kinky, and can be naughty. Let's have fun and chat. I am always ready to make new friends. I have a great personality and I love to please XXX

I like to have fun and and Can't wait to have fun with you, I am very kinky, and can be naughty. Let's have fun and chat. I am always ready to make new friends. I have a great personality and I love to please, if you would like to see me on cam than just let me know XXX
View Private Video Gallery
Heather Nicole's Blog
Click here
to see all of Heather Nicole's blog entries
***READY FOR THE NEW YEAR AND SPENDING IT WITH YOU** - 2012-12-29 02:35:08
I AM READY FOR THE NEW YEAR WOW! 2013! I WILL BE WAITING ON MY NEW YEARS KISS FROM YOU! I WANT YOU TO HAVE ME ALL TO YOURSELF. I JUST GOT OUT OF MY JACUZZI AND WAITING FOR YOUR CALL, I'M STILL NICE AND WET FROM THE SUDS WISHING YOU WERE HERE WITH ME RUBBING ME IN PARTS YOU KNOW I LIKE. I WANT TO RUB YOU, GLIDE MY HANDS ACROSS YOUR CHEST , RUB ALL THE WAY DOWN YOUR BELLY TIL I HIT SOMETHING NICE AND HARD. WHILE IM KISSING YOUR NECK, RUNNING MY TONGUE ALONG THE SIDE IN A DOWNWARD MOTION, RUBBING YOUR COCK WHILE IM WORKING MY TONGUE DOWN TO YOUR NIPPLES SUCKING AS YOUR PRESSING YOUR HANDS FIRMLY ON MY ASS. GRABBING AND RUBBING MY TIGHT FIRM ASS, AS IM KISSING AND LICKING YOUR NIPPLES. THEN YOU PICKING ME UP STRADDLING YOUR WAIST WITH MY LEGS WRAPPED AROUND YOU, YOU KISSING MY NIPPLES AND PICKING ME UP TO LAY ME DOWN ON THE BED. YOU TAKING YOUR TONGUE GOING DOWN ON ME LICKING MY TIGHT JUICY WET PUSSY. AS YOU ARE MAKING ME CUM ALL OVER YOUR FACE, YOUR COCK GETS HARDER AS I AM SQUIRTING, YOU LICKING UP MY JUICES AND I AM BEGGING FOR YOUR COCK IN ME. I AM ABOUT READY TO THROW YOU DOWN AND JUST STICK IN MY TIGHT PUSSY, I AM ALWAYS HORNY AND READY FOR YOU... LIKE I AM DOING RIGHT NOW... WAITING ON YOU TO EXPLODE ON ME,IN ME, I LOVE TO TASTE IT... I AM SO FUCKING WET RIGHT NOW... CUM WITH ME!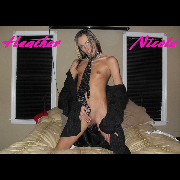 VIVID MAGAZINE MODEL - 2012-05-27 06:53:04
If you have read the Vivid magazine in the USA and in the UK than the guys know who I am, And some are probably in the pictures with me, I am back from my travel and ready for some fun guys! Cum and I would love have your company! So who's up for some cause I am, I'm waiting for you right now! Let's have some real fun with the best on fone-me, Nothing scares me cause I do it all! trust me I seen it all and have did it all, hank for all that has called me because you all are the best! especially from my photo shoots that you seen me in vivid, all things are possible with Heather, and the ones that know me will tell you "I am the BEST EVER!"
HEATHER NICOLE'S BIO - 2011-09-22 14:21:07
Welcome to Heather Nicole's Webpage.. Here is somethings about me that you might like to know.. Age- 30 Birthday- November 22 Height- 5ft. 8in Zodiac Sign- Sagittarius Eye Color-Blue Marital Status- Single Hair- Blonde/Brown Bust Size- 32/24/36 Pantie Size- 5/6small Dress/Jeans Size- Dress-5 Jeans-0 Favorite perfume- White Diamonds Favorite Color- Blue Favorite Food- Italian Occupation- Dancer,Model Favorite Music- All Kinds of Music Favorite Sexual Position- Any Likes- I LIKE IT ALL(SEXUAL) Weakness - Men in Suits
Talk to "Heather Nicole" for only $1.21 per minute using your credit card