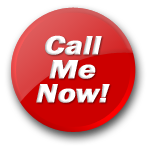 Harper
Hear My Voice
cum out and play with me?
Hello sexy, my name is Harper, I have dark hair, a sexy body and dirty mind!I like to play outside and feel the sun on my naked tanned body. It makes me want to touch myself and spread my legs, as I imagine horny fantasies I want to share with you...I imagine a guy running his hands between my thighs and slipping my tiny panties off, as I spread my legs wider. Feeling his strong hands caress my waiting wet pussy and massage my breasts, then bending me over and fucking me doggie style until I cum on his hard swollen cock.Give me a call and lets play outside...
Harper's Blog
A Cop Taught Me a Lesson Fantasy - 2012-02-19 15:56:14
I was feeling hot and very horny, so I decided to go for a drive to cool myself down. I was wearing just my barely there bikini and my mini skirt that just about covered my moist pussy. I must have been speeding because the next thing I knew a Cop flashed his lights and signalled for me to pull over. I did as I was told and waited for the Cop to walk over to me. He leaned against my open window and looked at me. His eyes running all over my barely covered body, lingering over my thighs and breasts. I saw his now hard cock staining against the fabric of his pants as he leant against my open car window. He told me I was under arrest for speeding and to step out of the car and spread my legs...
Talk to "Harper" for only $1.21 per minute using your credit card