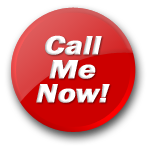 Haileyx
Hear My Voice
Naughty schoolgirl slut.
(FOLLOW ME ON TWITTER TO GET UPDATES&FIND OUT WHEN I AM ONLINE; https://twitter.com/Haileyx10 ) Hi boys, my name is Hailey. I'm a slutty 18 year old who's here to get your cock nice and hard, however you want me to. I'm blonde with blue eyes and a cute smile, i have small firm tits and a nice tight young ass and pussy ready for you to fuck. I get off on making guys cum and love nothing more than a hot load all over my face. I'm very open minded, so any topic you want to talk about (within legal reason) is more than okay with me. I enjoy being submissive and love taking orders, it gets me so wet to listen to a strong authoritative man tell me what to do. I love sucking cock a ridiculous amount, i'm turning myself on just thinking about it. My favourite thing to do is be blindfolded and have my hands tied so i can't move, while a man forces his cock down my throat and fucks my face.

What are you waiting for? Give me a call now and let me bring your fantasies to life, wether your a naughty teacher who wants to fuck my tight virgin cunt, or a stern master who wants to punish me for being such a dirty little whore. I can't wait to hear from you, Haileyx

A tiny request; if you register with the site using your credit/debit card before you call, it costs you less and makes a massive difference as to how much i get paid. I believe you also get certain perks, like offers from the site. You taking the time to do so means I can earn 58p a minute instead of 17p or 24p. I am very grateful for those of you that take the time to do this. And it enables me to spend more time online.
Talk to "Haileyx" for only $1.22 per minute using your credit card