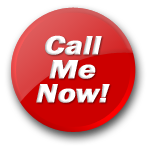 GoddessThalia
Hear My Voice
I just enjoy my pantyhouse !
My name is Thalia. I'm reall goddess with a huge appetite of sex play. Dont be shy come and listen in on my dirty dirty world. Nothin makes me happier than getting nasty with YOU! Scared to tell others about your deepest fantasies? Well I'm here for you in a safe enviroment to experience the Erotic ANYTIME!

I like dirty talk mostly because it pleases my lover. I can get off just as well with him telling me how beautiful I am and that he needs me etc. But that doesn't always do it for a man. A man likes to hear a word or two you don't usually say, he likes words that make him feel stronger and more in control.That make a woman appear helpless to his will, unable to fight her need for him.That she has to throw away all her inhibitions and obey his every word simply because of the desire he awakens in her. A desire she fights to ignore but cannot live without.

You know you want the dirtiest chat around, so why look any further? willing and able to satisfy any of your desires!All THINGS SEX! FETISHES, ROLEPLAYS, DOMINATION, HUMILIATION, SISSIES, EROTIC STORIES, ANAL, ORAL, MASTERBATION, anything you can bring to the table !!!
Talk to "GoddessThalia" for only $1.22 per minute using your credit card