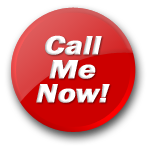 Goddess Elaheh
Hear My Voice
Sultry, Exotic, Persian Dominatrix looking for fun
Hi, My name is Elaheh( Elah ) for short, i am a 5ft 4 in, i have long black hair and piercing dark brown eyes and a naughty imagination to match my cheeky personality, to get me more in the mood i always dress for the occasion which always includes beautiful lingerie, i love the feel of satin and lace against my skin and would not be complete without a pair of silk stockings. I am a 35 year old Persian woman who lives in Lancashire UK, Who is always looking for some naughty fun :).Please feel free to follow me on Twitter. I look forward to having fun with you, I have 2 sides I am a dominatrix but if you want some fun with me in a non domination setting feel free to call me and i will gladly fulfill your every desire.If you wanna just chat with me via message, please feel free but messages do come with a tip as with all things a sexy chat with me via message starts at 10.00 credits for 3 messages and so on, I will happily just chat non sexual for free.

Persian Dominatrix specializing in Financial Domination, Humiliation, Cuckold, CBT, Pegging,Guided Masturbation, Sissification,Erotic Sexual Denial,Erotic Spanking, Sensation Play,Wax Play, Foot fetish, Heel and boot play,Smoking Fetish.

I am a Sultry,Intelligent,Dominant Persian Goddess and expect to be treated as such!!!!,if you are unclear on how to treat a Goddess then you already are not worthy of me....,I expect to be tributed and spoilt at all times, if you do not have the wallet for that then i do not have the time for you...... now you know the rules.Ok lets make one thing clear if you want my attention you WILL greet me accordingly by that i mean you Will always speak with the greeting Hello Goddess, none of your pathetic little IM's saying HI If you want my attention then best believe your going to pay hard and beg on your knee's for it, you will pour in your effort along with your money.I use webcam and voice. Your demands mean nothing to me!I will show you no mercy, I will use you and discard you as I see fit, if I decide to make you my slave if you are that fortunate to be mine the words "No, Can't or Won't" no longer apply to you.
Goddess Elaheh's Blog
Click here
to see all of Goddess Elaheh's blog entries
Your Exotic Dance - 2015-12-03 19:24:55
I wait in anticipation for you come home.... when you do come home, you walk into a sensually light room in the middle of the room is your favourite chair, I urge you to take a seat. I walk over to you with your favourite drink.... as i walk over you notice i am wearing a Purple and Black lace basque matching panties, stockings and heels. I hand you your drink..... the look in your eyes tells me your anticipation is rising as you do not know what is coming next. I sexily walk over to the perfectly placed Ipod and click play. I look seductively into your eyes as i slide my index finger over my lips. I brush every single curve of my lips... some naughty thoughts take over my mind as I introduces a finger into my tight mouth, sliding it up and down slowly...completely forgetting where I am,I moan softly... open my eyes and smile at you devilishly, I turn my back to you and dance seductively sliding my hands down my figure,I look over my shoulder and bite my lip. I turn to face you and slowly move my hands down my body between my breasts going down between my thighs, you can see the fire light up in my Persian eyes, I lean back arching against the dining room table, letting the music caress my ears as I reach down, my fingertips gently running all along the curves of my body, tugging at the fabric of my panties...... What we do next is upto you.......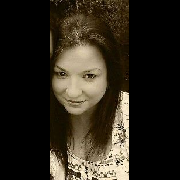 One Night Fantasy - 2015-11-13 21:10:53
Me and a male friend of mine were having a chat one night over a few drinks and as usual our conversations steer onto sex, he challenged me over his wine glass for a scenario so i thought for a while sipped some more of my wine and this was what i said to him....... i walk over to you in nothing but a red satin dressing gown, i slowly untie the belt whilst i look at you i then instruct you to put your cock in your hand......, i continue to tease you as you watch the folds of satin caress my skin, i run my hand slowly down my neck and continue to tantalize you as my hands caress further down my body......, i turn my back to you as i glide the robe delicately over my shoulder, i glance at you as you watch me, i beckon you over to me as i bend over slightly, you come behind me and kiss my neck,you run your hand slowly up my thigh tracing featherlight touches on my skin, you part my legs slighty as you tease between my thighs with your cock, you place a hand on my hip and whisper in my ear you want this, i gasp with excitement and say yes, you say tell me what you want? ...... i say you inside me. You pull my hip back to bend me further over as you enter me ..... I moan and gasp your name loving every inch of your cock......... Xxxx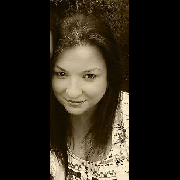 Talk to "Goddess Elaheh" for only $1.21 per minute using your credit card