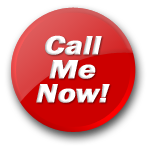 Georgia Minx
Hear My Voice
Naughty girl needs naughty playmates!
Hi there everyone! I see you've 'cum' across my page... ;-) My name is Georgia. I am a London girl with a filthy mind and an adventurous streak a mile wide. I love being a cheeky, dirty girl and I love a man that knows how to handle me. I can be whatever fantasy you want me to be and all I ask in return is that you make wet between these naughty thighs of mine.I love sexy underwear... stockings, basques, heels. I like to feel like a real woman. I love role play. I get off on the thrill of getting caught... so I like public displays, group adventures and definitely some girl on girl. I am a bad girl who needs to be taken in hand. I am on this site to pass the long and boring hours when I am not working. So who wants to come and keep my mind (and fingers) occupied?

If anyone has a particular fantasy they want to discuss via email, get in touch. I aim to please and will reply as soon as I can. I will never ask for a tip for mails where we are just introducing ourselves. If you want a longer email chat that can take up a fair bit of time, no problem either. I know sometimes it's easier to mail than call if you live with housemates / wives etc. In this instance I would ask for a tip... but will leave you to decide how much. Let's see what value you put on how hard I can make you cum... ;-)

Remember to register guys and girls. It costs you less per minute to call and it ensures that us girls get a better rate of pay per minute. It's a win win situation all round. I look forward to chatting to you. Let the fun times begin!

Georgia Minx's Blog
Click here
to see all of Georgia Minx's blog entries
For Dan... - 2012-03-26 22:53:02
I was lying on my bed... craving some company when my phone rang. It was Dan. He'd called me before and I definitely remembered that in GREAT detail. ;-) As we chatted for a while I felt that horny feeling in my knickers and that familiar wetness. I needed to do something about it. I needed him. 'Come over' I said, before I could change my mind. I gave him my address, hung up and waited... Thirty minutes later I heard the door. I walked downstairs and went to answer it. I was dressed in a pink and black bra and matching panties with stockings and suspenders. I hoped he was going to like it. As I opened the door I felt my stomach flip and my pussy start to throb. God I wanted to be fucked by him... badly. He clearly felt the same way, as before he was even in the door properly he was pushing me against the wall. Without saying a word he pushed my legs apart and started to rub my wet knickers. He slipped the panties to one side and pushed two fingers deep inside. I moaned... loudly. I thought I might cum there and then as he finger fucked me against the wall. I could feel his throbbing cock pressing into me and I wanted it. As he covered his fingers in my juices I reached down and undid his trousers. As they fell to the floor I reached a hand inside his underwear and wrapped my fingers around his cock. It felt so good to feel his cock and I could tell how much he was enjoying it. He slid his fingers from my pussy and bought them up to my mouth. I tasted my cum on him just before he pushed me down to my knees in front of him. He pushed his cock into my mouth... deep. I could feel it in the back of my throat. I worked my lips up and down, tasting every last inch. Careful not to make him cum...yet. He slid his cock from my mouth and pulled me into the front room...towards the sofa. Next to the big window. People might see us. But I kind of liked that. He bent me over the sofa and I knew I was in for a really good, urgent fuck. My pussy was on fire as he pulled my panties to one side and slid his cock in me. He started to thrust... gradually getting harder and deeper until he was pounding me into the sofa. I knew I was about to cum hard. My body was still shaking when I felt his cock start to pump cum inside of me. It was running down my thighs there was so much. With one final hard thrust he collapsed against me, exhausted but still kissing my neck and holding onto my hair. 'My pussy is so wet' I smiled... and I heard him moan at the thought. 'I think it needs someone with an expert tongue to clean me up...' We laughed and as he pushed me back on the sofa and spread my legs, I knew we were in for an excellent afternoon. ;-)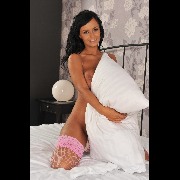 Talk to "Georgia Minx" for only $1.13 per minute using your credit card