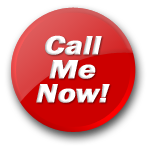 Georgia
Hear My Voice
Georgia, lonely but hot sexy housewife.
Hi im Georgia, Im a lonely, but a hot sexy housewife. My husband is always away so im left hot and horny on my own.When he's home he cant keep up with my demands, and im left hot and slippery, dying for a hard fucking. I like nothing more than to be taken hard, held down and fucked.I work out everyday and my body is firm and moist as I oil it after every shower. I love to oil a really hard cock and then draw it off, when your just about to cum i love to straddle you and ride , while you sink your nails in my rock hard arse or suck my firm pert tits. Yummy!!!

He's away again, please call me, i desparately need to cum and feel it running down my legs. Hurry I need you!!!

Im still waiting Baby, where are you. Im getting so hot, and im playing with myself, my fingers are slipping inside and out and they tast really good - finger licking good - cum and join me!! xxxxxx
Georgia's Blog
Cum Gentlemen - 2012-03-13 11:42:24
Hi their, i am here to do as you please i can be your little sex slave. Or even you decide XX
Want to listen to the whole blog entry?
Click here
Talk to "Georgia" for only $1.21 per minute using your credit card