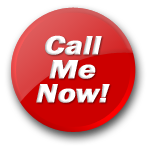 Gena
Hear My Voice
Wank your throbbing cock for me now. xxx pics
Hey wankers! I'm Gena, and I'm ready and willing to help you wank those thick, slippery cocks. When I hear you moan and groan, it turns me on so much and my little pussy leaks all over my tight, little panties. Want to lick my panties for me, wanker?

Don't forget to check out my XXX pics.

I hope to chat with you soon.
Gena's Blog
My First Day on Fone-Me - 2011-02-11 00:27:33
Thank you to all of you wankers that gave me a call my first day on Fone-Me. You've made me feel very comfortable here, and I hope that we will be able to chat much more in the future. I also wanted to say that it's been such a nice surprise to be greeted with such warmth and courtesy. That is excluding those dirty little words that are spoken during our sessions lol, those words I like! =) I'm also happy that everyone is able to understand me. I was a bit afraid that due to my "American English", I would be a little hard to understand. You guys are going to have to help me learn all of the dirty slang words! ha ha Oh, and by the way, I love the accents. <3 xxx Gena
Talk to "Gena" for only $1.24 per minute using your credit card