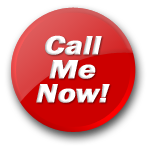 gabrielle
Hear My Voice
Cum and make my nylon toes all sticky!
Hi guys,I'm Gabrielle and I LOVE wearing nylon hosiery. Vintage stockings are my fave, but I enjoy the feel of pantyhose against my smooth pussy and also like hold-ups. More than anything, I like to have my nylon toes sucked and caressed. It makes my pussy so wet!!!!

Let me wrap my silky feet around your hard cock and wank you off. I want to wrap your cock in one of my sheer nylon stockings and wank you through them.

Then I need to feel your warm sticky cum all over my silky legs or oozing between my nylon toes! Mmmmmmmmmmmmmm Why don't you call me and let me satisfy your needs?
gabrielle's Blog
For barefoot lovers! - 2011-08-26 16:33:11
Thought I would put up a pic of me with bare feet and some more barefeet pics will be up for sale very soon! xxxxxx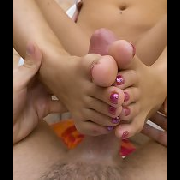 Teasing my bf's mate with my nylons! - 2011-05-02 10:34:12
I simply must tell you about something that happened a few months ago when I got home from work...... I'd had a long day on my feet. I am a part-time beauty therapist so I have to look professional and elegant. I was wearing my usual 'uniform' of a black tight skirt which falls just above the knee, a crisp white fitted blouse, natural coloured stockings and high heeled peep-toe shoes. I am on my feet most of the day doing facials, pedicires, massages etc. so I was extremely glad to put my key in my front door - knowing I was finally home. When I got in, I went into the lounge to put my bag down and was about to kick of my shoes and call out to my boyfriend when I noticed a guy sat in our armchair watching TV!! I was startled at first but then realised it was my bf (Gary's) mate Michael. Michael looked up at me and apologised for startling me. I relaxed and smiled at him. Michael then told me that Gary had gone to the hardware store for some fence panels for the garden and he had told Michael to wait at the house till he got back. I asked Michael if he wanted a beer and he grinned and said "Yes please Gabrielle" When I got back with his beer he seemed a bit nervous and I asked him why. He blushed a little and told me I looked stunning. I thanked him and sat on the sofa opposite him. My feet were killing me so I asked if he minded taking my shoes off for me. Michael came over and I crossed my legs while he carefully (and rather slowly) undid my high heeled shoes. As he did this he appeared to be sniffing them! "OMG - do my feet smell bad?" I asked, and he said they were just a little sweaty but definitely smelt good- not bad! I gave him a long, coy look and he admitted that he loved the sensual aroma of women's shoes and feet. "Well, in that case" I said "you can give my feet a massage if you like!" He knelt on the floor in front of me and started to massage my feet, while obviously enjoying their aroma! I layed my head back and closed my eyes.......Mmmmmmmmmmm I was in heaven! Suddenly I became aware that he was............more to follow!!!!
Want to listen to the whole blog entry?
Click here
Talk to "gabrielle" for only $1.22 per minute using your credit card
Click here
here
to see all of this babes ratings