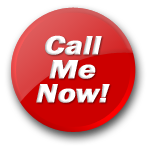 GENTLE JEMMA
Hear My Voice
Shy, Sexy, Naughty, Girl Wants To Be Owned By You!
My name is Jemma! I am Naturally shy, softly spoken and a TOTAL submissive! I want your every wish to be my command! Will you show me who's the boss? making me stand on my toes, with my face to the wall waiting in tense anticipation for your next move?I love nothing better than to please you! what has my Master got planned for his dirty submissive slut? I am a filthy little whore not worthy of you! and I will beg you to come all over my face! But as my Master you will do with me as you see fit!

Dress me up, tie me down, tease me with your tongue, push me over the bed and spank me! Let me be your 'off switch' your tension release! Bend me, shape me, turn me into what you want.

My feedback reflects my, non-judgmental, desire to treat you and care for you with genuine feeling and compassion! I enjoy getting to know you as much as you enjoy your time with me! I love all role play and am very open minded! I am your blow-up doll with a beating heart! A blank canvas for you to create your very own fantasy! Just send me a message telling me what you would like to do with me or to me and then we can enjoy a REAL full on SEX session!!!! Disappointment is not an option! I AM WAITING FOR YOUR INSTRUCTIONS!!
Talk to "GENTLE JEMMA" for only $1.29 per minute using your credit card
Click here
here
to see all of this babes ratings