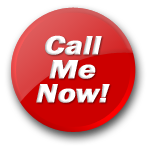 Faith Johnson
Hear My Voice
**Dirty Little Slut Ready to Fuck!! XXX**
Give me that big hard cock, I want you to ram it in all my tight holes. Make me squirt all over you and shoot that spunk in your mouth. I love it when you take your hands and rub them all over my body, get my big nipples so hard, you got me so wet right now. I want you now, so connect with the best because I am already ready and wet waiting for you. Give me that spunk now. Let me taste every part of your body, make me squirt as I suck your hard cock deep in my throat, I love to gag on it, I want it now, I want you so cum play XXX

I am ready to Play with you right now so let's Play

I am LIVE "NOW" and I am always ready to play!
Faith Johnson's Blog
Click here
to see all of Faith Johnson's blog entries
Panties for sale - 2011-09-27 04:43:40
**Longmurdoch**Biggest Fan of The Month**** - 2011-09-23 02:13:22
Longmurdoch is my biggest FAN of the month! I am writing a blog each month for my biggest Fan! And sending a sexy Pic for the Fans to see. Thanks for all the emails sent to me, and the sweet generous tips , your a sweetheart!! My FANS are very important to me, and I do what I can to please each and every one of them. I cannot wait til you wank that cock again for me in a hot and steamy chat. I love watching porn and having you bend me over anywhere at any place. I love to suck on that Hard throbbing cock til I choke and you make my eyes water.... Mmmmm! I cannot wait til next Time! *MY SEPTEMBER FAN* Now ??? Who will be my October Fan?? We will see! Have a Great Day Everyone!! XOXO Faith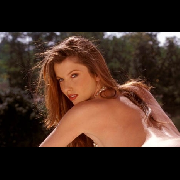 Hi! To all My Hot Fans! - 2010-10-27 01:34:32
Mmmmm, Well, you know I am just horny from you from all the calls I have been receiving, and I love to make you shoot your load. Do me a favor after you wank that hard throbbing cock for me, you can leave me some feedback on the call from me. You know I do anything and everything to make you get off, even if you shoot it in my ass,mouth and tight little pussy. I love how all you have made me squirt so hard, and I think about our calls all day long, and always ready for more.Mmmm. So leave me some feedback and I love you all! XXXFaith
Talk to "Faith Johnson" for only $1.22 per minute using your credit card