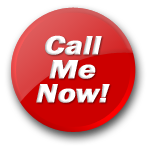 Essex Whore
Hear My Voice
Bored, and alone! Cum over!
I'm always at home and alone! I need some fun so cum over and make me smile! I have 38eee boobs and love playing with them! I'm an Essex Girl and love my white stilettos!

My name is Amy and I am a sweet girl but love being naughty! I love talking dirty! Cum over! I'm a dancer and very flexible!!

I have 38ee boobs!
Essex Whore's Blog
Click here
to see all of Essex Whore's blog entries
Looking forward to an afternoon and evening of fun! - 2014-04-15 13:47:05
I've been away for soo long! But this afternoon I'm back for some horny fun!! Mmmmmmm looking forward to lots of calls to make me wet! Cum over boys!
Wet day - 2012-11-21 15:55:44
Hi All, Today was an extremely wet day over here in Essex! I've had lots of fun today, I'm off for a hot, sweaty dance class now! Don't forget I'll be back tomorrow for some fun and games! I need to get some more pics up but it's hard to take pics of yourself! I promise I will get some up by the weekend and you'll be able to buy them! Love Sandy x x
Talk to "Essex Whore" for only $1.22 per minute using your credit card