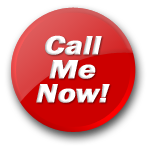 Ebony_Michelle
Hear My Voice
The Naughty Housewife ask for CAM!!
My husband is at work and I am ready to talk and play! I am a very naughty housewife with too much time to think and too much time to play. **On the sexual side, Come share your fantasies,desires and especially your cock with me!Help me with my sexual frustration, My pussy is being neglected! On the non sexual side we can chat about anything/everything.I am a very kinky but also a very keen housewife who craves all kinds of attention. For a satisfying chat of either nature, CALL ME and please "Register " on the site so we can text chat on my persona page and get you ready for a really great naughty or nice phone chat!CHECK OUT MY NEW NASTY PICTURE GALLERY!! **NEW PICS** ONLY 6.75

Likes: Hard Cocks, Sucking Dick!, Anal Sex, Oral Sex, Being Submissive and talking about anything you like!Dislikes: When it is time for my husband to come home and I have to stop playing online.
Ebony_Michelle's Blog
Click here
to see all of Ebony_Michelle's blog entries
NAUHGTY DAYS - 2008-12-17 18:25:38
My husband and two boyfriends are nowhere to seen. Im so horny, rubbing myself. So listen to me in a hardcore session with myself. smooth wet silky.horny! Want to lick it as I play with clit? And I will tell you some of my nasty adventures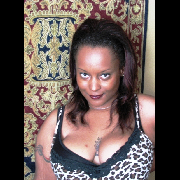 Want to listen to the whole blog entry?
Click here
The "boyfriend" is back.. - 2007-08-29 18:34:47
Well everyone the saga continues. My boyfriend finally came back, and hubby has to deal with it. We partied like rockstars like we always do. Porn on the big screen TV,drinks nearby. It first began with a marathon blowjob session that lasted for a few hours and involved my tongue doing some searching... to my surprise, he blindfolded me, bent me over and started shaving my pussy. It was so sexy. He shaved me all bare except for one strip of hair.LOL. Then to my ultimate surprise he bent over me with his cock still in my mouth he leaded over me which mad his cock go deeper and started eating my pussy and ass, what a JOY! Then fun with toys which made me cum so hard I almost fainted. The finally slamming in my pussy grabbing my hair the sliding it right into my juicy a** for a finish. Howchr("$m[1]")s that for a welcome back?
cant wait - 2007-08-09 06:42:46
I'm married yeah but i have a boyfriends..Even though my realtime-boyfriend is an a** to me, he finally gave me "some" a few weeks ago...Thats ok becaue my sexy men here have been taking care of me...Everyone has been so good to me lately! helping me to feel horny...i've been so horny rubbing my pussy thinking about all those hard gorgeous cocks i can lick and suck...i love when you call me an make me rub my pussy until it drips and i want to lick you back and taste your salty load...youre so good to me. keep it cumming,you make this naughty wife happy! call me and ill let you what my boyfriend and i get up to...but forget him, its all about you.. michelle xoxoox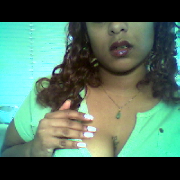 Talk to "Ebony_Michelle" for only $1.13 per minute using your credit card