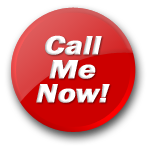 dirtybitch
Hear My Voice
Hi there im a submissive scottish slut
hi there,i am lovely laura a flirty sexy scottish girl who can be whatever you want. i am five ft 6,size 8 with lush 32dd breasts. I am a real life fetish model and swinger who just LOVES sexy fun. you can now join me live on cam!!!! I will play for you live!!

well if you want to chat with me on the fone you can,but if you want to SEE me do the dirty things we talk about then my WEBCAM is for you!!!!

I am an all round chatty sexy girl,who wants to speak with as many of you as possible!!!!!either on phone or on my webcam!!
View Private Video Gallery
dirtybitch's Blog
Click here
to see all of dirtybitch's blog entries
im baaaack!!! - 2008-07-16 14:05:33
Well how i have missed all my sexy friends from here!!! Things have been really hectic recently,and ive just returned from holidays,so im all hot and bothered!! I have finnaly bowed to public demand and made the video you have been asking for,me making myself cum on cam!! It is me all dressed up with my toys and the cam. And BOY did i have fun....check it out in my products and let me know what YOU wanna see!!! l9tsa luv dirty xxxxx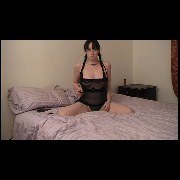 My first call!!! - 2007-11-01 16:08:12
well i had my first call today....you know who you are!!! i picked up the phone my hand trembling,i was still in just my bra and panties as I had only got out of bed 10 mins earlier,i was keen to get started!!! I heard a deep voice say hello,and i started to speak with a wobble in my voice,my pussy was tingling thru my panties,as i noticed i was rubbing it gently,i grew more confident the hornier i got,and soon he instructed me to properly finger fuck myself..not wanting to upset my first caller,i did as asked,and brought myself to a shuddering climax,all the while moaning and talking for my mystery man. well thank you!!!!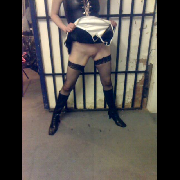 Talk to "dirtybitch" for only $1.22 per minute using your credit card