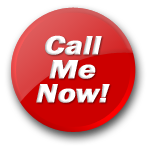 Dirty Chloe
Hear My Voice
How about fucking me in my black leather outfit
Hi, my name is Dirty Chloe. I am a sexy geordie girl from the North East. As my name suggests I love talking dirty. I am a secretary by day and love nothing better than wearing tight shirts with buttons undone and tight skirts to get the mens pulses racing. The photographs I have enclosed are of me in my black leather outfit, short skirt and sexy lingerie. Geordie girls are the most friendly so if you want to have a good time then give me a call.

As you can see from these photos I love dressing in black leather and wearing lingerie

I love having my photos taken in my sexy underwear.
Talk to "Dirty Chloe" for only $1.24 per minute using your credit card