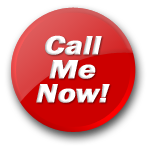 Demure
Hear My Voice
Horny bitch needs more! NEW picture take a look.
Live your sexual fantasys through me....here and now anything is possible. I have this need to be oh so bad and you could be the man that brings out the little whore in me....Tell me how you want to fuck me...How I can turn you on and make you cum big time...you know you want to...Im into most anything naughty...love to swing, definately to suck cock and most of all I love to have a hard throbbing cock inside my tight arse. Perhaps we can discover what turns you on. Call me very soon...this very very horny english rose is wanting to play...dont let me start without you :)

Hello there.... I just love to chat....I love to hear a man aroused and know its me thats turning him on. Let this curvy vixen make your day. For that ultimate girlfriend experience...oh Im the one that will! give me a try. Call me soon x

Please be aware I dont dominate so please dont ask..if anything Im rather submissive.
Demure's Blog
Dream lover - 2009-04-20 13:04:24
Id slept badly...I just couldnt sleep...The heat was stiffling...I threw back the now rumpled cotton sheet to reveal my body glistening in the moon light. Sweat trickled between the plunge of my breasts. A light breeze entered via an open window....I turned onto my front...the air cooled the moisture on my back...mmmmmmm oh but it did feel good...almost like a kiss, a pair of gentle lips finding the base of my spine and with a feather light touch radiating out over my hypersensitive buttocks....I drifted off to sleep or so I thought...This couldnt be happening surely not for real....Hands were caressing and then gently kneeding my thighs as the touch deepened...and my arousal grew..I felt my inner core melt and ignite. Firm hands parted my thighs and sought my sex. A low moan escaped my lips. I felt myself moisten....my hips moved of their own accord...matching in time the movements of those skillful fingers. Dare I turn over? ..or would the spell be broken...I dare not move. I felt my own climax build. Pulses of pure pleasure rippled through my thighs, my belly and then finding my core. I felt my juices gush from me......the waves of pure sensation subsided then all was still. I lay for a moment trying to make sense of what had just happened but couldnt. My breathing steadied...and sleep eventually overtook me.
My first time..... - 2009-04-18 17:56:30
What can I say...I just loved my first experience on here....so horny and so incredibly arousing....I just cant believe I've never thought of doing this before.....:)
Talk to "Demure" for only $1.21 per minute using your credit card