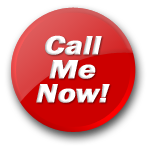 CurvyBrownBabe
Hear My Voice
Sexy Brown babe looking for fun
I am unshockable and here for you to share your deepest, darkest fantasies with. So don't be shy now. Give me a call and let's enjoy some filthy, nasty phonefucking! I can dominate you and make you into the most pathetic, shit licking bitch and force you to do whatever i fucking say. If you want to be humiliated because you have a small, useless cock or because you know you're a pathetic little sissy then I am here for that. Or i can be whatever you want me to be. It's your choice so what are you waiting for? Dial those numbers and lets fuck.

I'll make you cum strong enough to blow your mind. If you can take it that is?

Call ME. You WON'T be disappointed!
Talk to "CurvyBrownBabe" for only $1.24 per minute using your credit card