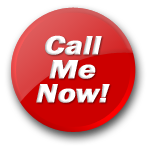 Cumm on Me
Hear My Voice
Bend me over and spank me...I am yours- all yours.


I will always please you...I am free for you most mornings...most late nights every day......I will be your secret mistress...your lover...you can lick me all over.....suck my 38dd creamy skinned breasts, put your hard cock in my yummy deliciously wet pussy...mmm what are you waiting for...call me. xxx
Cumm on Me's Blog
Click here
to see all of Cumm on Me's blog entries
mmm...i needed that! - 2011-09-24 14:35:35
Today I was feeling all horny and no one was around...so i waited online and bingo one of my regulars called me for a hot steamy sex session....i got so wet and i made myself come so much that i screamed....my lovely regular loves wanking when i come...he spurted come al over his chest and stomach...i only wish i was there to lick it up...mmmmmm i neeeded that..coming is so much fun..xxx
Cum spurts all over me - 2011-09-18 13:49:36
Today my friend called round...she was all dressed up so and she looked gorgoeus and so i couldnt resist it and it made me a horny...so we both went up to my room and got undressed...then i rang Dave her gorgoeus boyfriend..he is a carpenter and he works all over london.so he came round very fast..as you can imagine..two wet sticky girls waiting for him in a big soft bed was just what the doctor ordered...so when he got here we got him stripped down to his pants...then me and Jemma started kissing while he sat in the chiar and stroked his cock...he was rock hard..and he was groaning as he wanked and watched us licking each otehrs pussies...mmm..all wet and juicy..i love licking pussies..mmm..but my pussy was getting all wet too...and Jake could see my pussy needed some hard cock....so i stuck my arse in the air all high up...then he rubbed his cock over my pussy teasing me......
Talk to "Cumm on Me" for only $1.21 per minute using your credit card