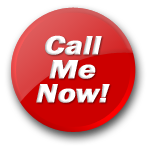 Cum_Junkie
Hear My Voice
Cum and give me my Cum fix!!
Hi guys and welcum, I'm Cum Junkie, and i'm 23 yrs old. I'm a curvy little Scottish slut who loves to be bound, gagged and shagged. I hope you're man enough to take on this Scottish little whore who loves to suck cocks dry, all day and everyday.

I love hardcore fucking, rough and hard. Bend me over fuck my arse, use me and abuse me i can be you're personal little Cum dumpster. Cum anywhere you like, on my face, hair, tits, arse and pussy, I love it all.I love dressing up, and doing role playing, Can i be you're little naughty schoolgirl? Or a nasty cock for cash whore behind a gloryhole? I can be anything you want me to be

Pics are on sale and soon to be some very interesting videos, if you have something in you're dirty little fucked up mind you would like me to do let me know and i can turn you're fantasy into reality....So if you think you can handle this Scottish slut what are you waiting on and pick up that phone and get dialing xx
Cum_Junkie's Blog
Click here
to see all of Cum_Junkie's blog entries
Schoolgirl Domination - 2010-11-26 12:29:00
He lay there on the bed tied and blind folded not knowing what to expect, I walk into the room wearing my school uniform that I had kept since I was 15. As he hears my footsteps I can see his heartbeat is racing through his chest. I slowly go on my knees and get onto the bed and lay inbetween his legs. I breathe on his thigh and slowly start licking his leg reaching all the way up to his balls, I see his cock beginning to flinch and twitch. I start talking to him in a young girly voice " Hi there my name is Stacy and I'm still in school and I need to make some extra pocket money ". He whimpers " What are you going to do to me ", and I say " A big surprise ". I then start to tease his balls with my wet, slobbery tongue and lick every inch of them. I look at his 10 inch cock pulsing against his stomach. I then describe to him what I'm wearing to make his cock grow even harder. I say " Would you like to know what I'm wearing you dirty old man? ", " Fuck yes he moaned " , " I'm wearing a pleated black school skirt, white shirt, stripy tie, and nice thick black tights that my mum got me out of marks and Spencer's, And my school blazer, with my hair in high pigtails with ribbons in, Do you like that I asked? ", " Oh fuck yes my little princess ", I notice now there is pre-cum oozing from his hard cock now I think it needs some tongue attention. I know he has a fetish for tights I add " Oh just to let you know my nylons are 100 denier ". He moans in pure pleasure as I mop up his pre-cum with my slobbery tongue. I pretend like this is my first time with a cock, I start to treat his cock like an ice lolly that is melting fast and I caress my wet tongue up and down and all around his massive hard-on, paying attention to the head, as I get faster and faster he his thrusting his pelvis and wants to be fucked. He's ready for stage two. I say to him you ready to be used like a slave?..... He says nothing, but starts to look a little nervous, he doesn't know what my next move is. I pull my nylons down to my knees and hoist my school skirt up and pull my nice cotton briefs to the side and I slowly sit on his face. I tell him I want him to clean my dirty baldy schoolie pussy, I've had Gym and I need it cleaned. He burys his face in my tight cunt and starts.................................
Talk to "Cum_Junkie" for only $1.21 per minute using your credit card