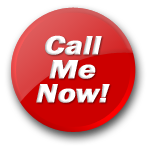 Country girl
Hear My Voice
Hi im wet and horney waiting for your call
I love my 38dd large nipples being licked and rubbed. I would also like you to lick my pussy inside and out until you have my cum all over your face. I will lick, play and tease your cock in thanks but I won't let you cum. Not till your deep inside my tight wet pussy.

i am a health care assistant ina local hospital. its like a nurse but with less qulifications but still have the uniform.

i am a brunette girl. i have my clit pierced would you like to play with it?
View Private Video Gallery
Country girl's Blog
Click here
to see all of Country girl's blog entries
Tonight - 2013-11-11 17:41:15
Hi tonight if you phone between 10.30 and 11.30 I will get all hot and steamy with you while I'm in the bath.
Buzz buzz - 2013-11-08 22:45:29
My buzzing friend is great. It's nearly as good as a normal cock.
my friend - 2013-11-06 10:52:32
hi i am sat here waiting for a call so i can try my new buzzing friend out. i can lick it before putting it into my tight wet pussy and thinking its your cock. any takers?
Talk to "Country girl" for only $1.03 per minute using your credit card