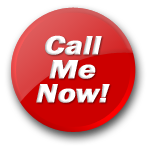 Cookie
Hear My Voice
TRUST ME I WONT HAVE TO BEG YOU TO BE WHIPPED!
Young hot sexy goddess here, im feeling nasty and up for anything how about you? I know you've imagined sexy ebony skin walking down the street with a tight ass and nice tits havent you? Cum get me I'm ready:))

I'm in route for new sissy boys to whip is that you? shush and cum take it like a man! I'll enjoy telling you what a fag you are hahahHA!! I win you loose!

I'm a down to earth goddess that love to control lil sissy boys like you! Whats your nasty dirty dark secrete? Tell me I wont tell, lets cum togeather! IM THE GODDESS SO BE SURE TO TIP ME!
Talk to "Cookie" for only $1.22 per minute using your credit card