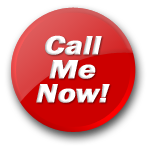 ClarissaL
Hear My Voice
Wet & Wild, Cum To Me!!
My name is Clarissa! I am a shy, intimate girl who loves to be told what to do! I would love nothing better but to tease you and meet your every desire! Cum and Fuck me till im screaming with delight! I need to play naughty games and dress up for you. Dress up as anything you want me to be! I've got it all..... long legs, big tits and a tiny waist! Just waiting to be ragged all over the place. Pull my hair, spank my ass and make me scream for more!

Tell me what you need and I'll fulfil your fantasies on the double! I'm up for anything and I mean anything!. Show me what a real man can do ;)

I enjoy treating you to whatever you fancy. Just ask...AND GET !!! ;)

ClarissaL's Blog
Call Of Duty - 2013-10-10 11:54:22
My boyfriend and I lay on the couch playing Call Of Duty, a first-person-shooter game, in the living room of my apartment. I suddenly announced, chr("$m[1]")Take your clothes off.chr("$m[1]") He smiled at me, unbuckling his belt and sliding down his zipper. A week earlier we had created our own sex game based on video games: every time he scored a point, i gripped his cock with my soft hand and stroked it for 60 seconds; when i scored, he massaged my clit for a minute. Our impromptu game this time, the following week, proved to be even more pleasurable and exciting. I teased him by pushing him against the couch and forcing him to watch me strip. My perky natural C-cups spilled out of my lace bra. I flipped my high-lighted hair over my shoulders to ensure that it didn't obstruct his view of my hard nipples. Lowering my jeans over my small waist, past my perfectly round ass, i crawled onto the couch on all fours. He knelt behind me holding his cock in one hand and an XBOX controller in the other. We both started laughing because this concept seemed so silly. But it would soon become hard for us to laugh, let alone concentrate on speaking. When he slid my black lace panties half way down my thighs, I started bouncing my ass against him. His hard shaft became slick and wet as i took him inside me. He reminded himself to focus on the screen, where a gun wielding soldier had nearly killed him. I was also having trouble concentrating. At one point, when he rested the controller and reached around to rub my pussy, he lost control of his gun and fired an entire clip at a brick wall. chr("$m[1]")Fuck me,chr("$m[1]") I said. chr("$m[1]")Don't stop.chr("$m[1]") He was trying to focus on avoiding enemy fire, but the pleasure was escalating quickly. I had given up on fighting and was clutching the couch cushions. After we beat a few levels, I said, chr("$m[1]")I want you to cum while you fire your gun.chr("$m[1]") He watched my ass jiggle and my big breasts bounce back and forth. Mashing the fire button on his controller, he made a machine gun explode with bullets while his cock exploded inside my eager pussy.
Talk to "ClarissaL" for only $1.21 per minute using your credit card