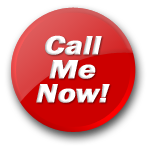 chocolatelik
Hear My Voice
READY TO SUCK YOUR DICK!
MMmmM....My name is Chocolate-lik Because I would love for you to eat my chocolate as I rub my sweet pussy lips on your face. Or Maybe you want to fuck me hard From behind as I scream your name!.....Oh. and for all you naughty Boys I would put one foot on your chest with my high heel and make you beg for mercy! I'm the best out there Sure to melt in your mouth! and in your hand!

I'm down for anything Foot fetish, double penetraition, Women, Men 3somes....double penetration, toys, Hardcore, Domination, and submissive. I can be anything you want me to be. I'm a straight FREAK!!!! I can choke on your dick...Or make you swallow My cum Just call me baby, Let's have some fun!

Lick my pussy baby mmmm.....
chocolatelik's Blog
Click here
to see all of chocolatelik's blog entries
Today was a good day - 2011-01-22 05:05:28
I have had fun playing with my pussy but I need a nasty slave to make me cum!
Talk to "chocolatelik" for only $1.22 per minute using your credit card