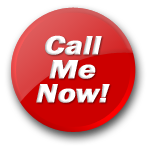 charm
Hear My Voice
charming, dirty, playful mature
Hi, my name is Charm, short for Charmaine. I'm a mature housewife with 42DD breasts. I love to play on the phone with men and women. I like to tease, and I am open to suggestions. Why don't you call now to share your fantasy, just click the Call me button.

I'm a very dirty girl, happy to indulge your fantasy.

I look forward to exploring your fantasies...smile Call me now:)
charm's Blog
i love phone sex - 2011-12-10 09:16:49
I was thinking tonight how much I enjoy phone sex. Sometimes just love to seduce strangers on the phone.. mmmm.. I've been away from the site for a while but .. glad to be back.. I'm looking forward to speaking with you.. Edited on 2011-12-10 09:19:12 mmmmm.. Today I'll be wearing no panties as I do my errands.. I'll be dripping all day, looking forward to these chats.
last night - 2009-04-22 11:13:06
I had some lovely conversations last night. Thank you very much for sharing your cum with me. You are such naughty men, smile.. I look forward to our next call.
my first night - 2009-04-21 09:25:10
Last night was my first night taking calls. I had the best time talking with some lovely men about my pussy! Thanks for making it so much fun!
Talk to "charm" for only $1.22 per minute using your credit card