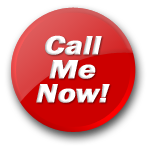 Catie Topaz
Hear My Voice
Neglected housewife wants you to play!
I'm home alone all day and I need a big, strong man to lavish me with attention and help me think up things we can do to satisfy my neglected urges! I'm up for anything and in to everything so tell me what you like and I'm all yours. As I've been telling my regular callers, I aim to please! Give me a call and let's find ways to please each other. If you like my pics then you might be interested in the raunchier photos I now have available for purchase, they're sexier than my profile pics. Also, in my blogs you can hear me tell some of my filthiest memories.

I'm tall, slim with 34E breasts, and I'm educated and personable. I love to chat, to listen and to share fantasies. I'm fascinated by the many different ways we can find to enjoy our bodies and I want to try them all! I am discovering so much about my own turn ons with every call I take, such as my new found love of role play. How have I never before known the thrill of playing out a scenario where anything can happen? I am a genuine, fun-loving girl. I am not a porn star or a mind reader so please tell me what you like, how you want to play, and I'll be all yours. Don't worry if you don't have time to make a call, you can get to know me a little better by listening to my sexy recorded blogs and, when you have time, ring and tell me which stories you liked!

I am also thinking about uploading video clips to my products. What would you like to watch me get up to? All suggestions considered.Please do leave me feedback so I know what I did that pleased you or what I need to work on.
Catie Topaz's Blog
Click here
to see all of Catie Topaz's blog entries
Anyone for a soapy wet chat? - 2014-01-23 09:46:30
Hey guys, had some great calls already so thanks for that but I've got myself all worked up in a lather so I'm gonna go get a nice, soapy, hot bath. Anyone up for joining me? I'd love some sexy company....
- 2014-01-16 12:01:01
Hey guys! I've had a lot of fun this morning chatting with a couple of you. I'm just taking a quick lunch break then I'm excited to see what this afternoon holds in store... What I'd really like is to hear a real man stroking his hard, throbbing cock for me and to hear him call my name as he cums for me.... Any offers? Chat soon xxxx
Bubbly baths... - 2014-01-14 14:20:11
So I was just looking forward to my hot, soapy bubbly bath tonight, imagining the sensations of my soapy skin as I rub the aches of the day away. It got me thinking of an ex-boyfriend I had who loved to watch me bathe. The bubbles and the creamy lather as I soaped up my breasts had him all worked up, but what it was all really building up to was me shaving my legs! Watching me raise one leg in the air at a time, toes pointed, the bubbles slowly dripping down my thighs, all lathered up as I slid the razor smoothly across my skin; well, it was a real turn on for him! So what I was wondering is, are there others who love the same thing? Surely my ex can't be the only man turned on by this? So I thought maybe I'll stick the camera in the corner tonight as I soak in the hot, soapy water, and film myself lathering up as I wash and shave. I'm so excited now, I'm looking forward to my 'me time' bath more than ever! And maybe if my boys enjoyed that, they might enjoy watching the pamper session that comes after, as I moisturise every inch of my smooth, freshly washed pink skin... Anyone interested? I aim to please, after all. I'd love to hear what you all think. xxxx
Talk to "Catie Topaz" for only $1.22 per minute using your credit card