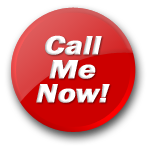 Caramel
Hear My Voice
CARAMEL THATS MY NAME.... LET PLAYTIME BEGIN!
Hi my name is Caramel ,I am here to talk to you about anything you wish. I am 26, and I am open minded, fun, sexy,desirable and so erotic. I am so easy to talk 2 and I wont make you feel awkward in anyway if you decide to call me. I can make you relax and I can make you feel so good. Call me or send me a message. You wont be disappointed. I will be waiting for your response xxxxxxxxxxxxx kisses and more..........

Top five things that turn me on. 1 - Sucking a big long hard cock. 2 - Doggy Style. 3 - I love getting my hair pulled and I love being spanked at the same time. 4 - I love cum all over my body. 5 - I love performing various,unique positions with my flexible body.
Talk to "Caramel" for only $1.21 per minute using your credit card