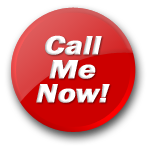 candykane
Hear My Voice
candykane ready to make u cum !!!
hi there GUY`S AN GAL`S!! i`m CANDYKANE 33 with mousey brown curly hair, great personality ... love to be FUCKED LONG AN HARD SOFT AN GENTLE GIVE IT TO ME ALL BABY I`M HEAR FOR ALL THOSE SEXY NEEDS.. WHY NOT GIVE ME A CALL AN SEE WHAT CANDY KANE CAN DO FOR U !!

call me i`m here for all your need`s!!!!... fast,soft,slow! candykane can go with the flow!! call me an see ;-) till then !!

well guy`s i have had a lot off lovely messages lately! but could u please beware. i will always read your message`s.... i`m lucky enough to have a tip button for my guest to leave a little something as we message each other as its only fare to my callers if u do so !! i look forward to hearing form u either bye message or call ... if there is somthing u wish an are unsure off chatting about in text then feel free to message in advance be for u call !! an let me know what u want so that candykane can give u all u desire ......... mmmmmmmmmmmmm!!
Talk to "candykane" for only $1.21 per minute using your credit card
Click here
here
to see all of this babes ratings