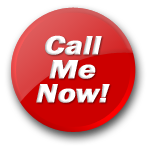 Cait
Hear My Voice
Cait isn
CAIT here, Lovely to meet you, I'm a new Mom, and I have an insatiable appetite for sex. I don't know where this Nympho part of me comes from but I just know I can't get enough, and when hubby's at work I need someone to play with and get dirty with. I need hot cock, NOW. My milky titties needs some extra sucking, can you help a girl out?~~If you are going to call, please register, it's free, and call through the website, it's less expensive for you, and the best way for the girls to get calls. Thanks

I'm sweet as candy, I've been told.. have a little taste, and see for yourself.

5'4 125lbs, very smooth silky skin, begging to be touched.
Talk to "Cait" for only $1.21 per minute using your credit card