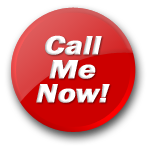 BustyJosie
Hear My Voice
Genunie submissive slut! I can be your plaything!
Hi my name is BUSTYJOSIE. I have been told that my boobs are enormous so I think my name is quite fitting and am also quite sensually CURVEY. I am a genuine submissive young women with a well spoken voice who has a strong URGE to please, submit and behave like the dirty slut I really am. I just love to be used in what ever manor is seen fit, be that a cum dump, PLAY THING or just used for some real HOT DIRTY talk or if you prefer for some intelligent conversation, I can be quite knowledgeable on so many different subjects. I am happiest when my legs are spread and wet and I am gagging on a hugh big cock or dildo! I have been told I respond best when I am being degraded, humiliated and insulted which seems to really get my juices flowing and I will often find myself with a toy or two in my hand inserted somewhere extremely MOIST! And when I am allowed to eventually CUM, I am often told I am very loud!

What I do like and what really gets me off is when a man is in control especially when I am being told what to do; when, how and even what to wear and say! I do like sitting around in my DIRTY PANTIES after a hot session! I am extremely good at following instructions, as it is my goal in life to please my master, so I do like lots of vocal demands, I never disappoin! Occasionally though I do deserve a good hard spanking, though sometimes I am spanked to remind me who is Master! When I have been a good girl I am often rewarded with lovely gifts and tips which makes me perform even better and remain loyal to YOU! I love being used my all types of men, I really LOVE men of all shapes and sizes; looks, behaviour, TASTES, usual/unusual FETISHES, I am non-judgemental, I just want to be able to submit to your DESIRES and maybe make a fantasy or two come true!

I am a very good LISTENING and have a lot of empathy but I will want to join in! I really have so many different uses, I am sure you can imagine what my enormous boobs are good for! I have a very good imagination too and am espeicialLy good at playing out FANTASIES and role play, the DIRTIER AND NASTIER THE BETTER, whatever GETS YOU OFF! Maybe MESSAGE ME in advance and I will make sure I set the scene before you call so I am ready and waiting.I am also good for writing sexy erotic stories, which are guaranteed to satisfy! If you would like a story, please message me but please remember to tip me! :-)GET IN TOUCH, I AM HERE WAITING FOR YOUR CALL!
Talk to "BustyJosie" for only $1.22 per minute using your credit card