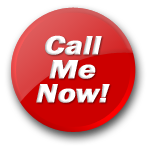 Brown Betty
Hear My Voice
Busty Black babe waiting for you...
Hi I'm Brown Betty and I'm ready to make you explode! I am a mixed race, Raven haired little vixen, with cocoa brown silky soft skin. I have full, firm, bouncy breasts that look amazing in a low cut top. I always wear either pink or red lipstick on my full juicy lips. I have a slim waist and a round, plump bum that loves to be spanked. My tight, hot, wet cunt is throbbing and waiting for you to thrust your huge hard cock deep inside me. Tell me your fantasies and your fetishes. I promise nothing is too taboo for me. I can be whatever and whom ever you want me to be. My voice is like honey, sweet and sultry. I can be your kinky dirty whore, or the innocent little girl next door.. I can be the stern mistress with a firm hand. Or, the submissive slave girl who will crawl on her knees and hands. I'll take it anyway you wanna give it to me, and I'll give it however you want to take it. Call me now so we can have fun and cum together!

I'm always horny and wet. Sometimes I'll spend the whole day just pleasuring myself. In bed, on the couch, in my kitchen while I'm cooking, in the car while I'm driving. Mmmm, I just can't help myself.
Brown Betty's Blog
Click here
to see all of Brown Betty's blog entries
Shake, Rattle, Roll in Cali - 2014-03-29 04:24:06
Wow! Just experienced an earthquake here in California. I love this time of the year. Winds are high, warm cloudy days, and earthquakes! Call me crazy but I enjoy feeling the earth shake and tremble. Reminds me of a powerful, beautiful orgasm. Feeling very excited and horny right now...
Talk to "Brown Betty" for only $1.21 per minute using your credit card