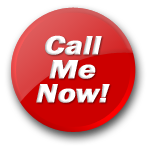 Bouncy Hunter
Hear My Voice
Wank for me... X Audio blogs for you to enjoy!
Hi, I am Bouncy Hunter - I can be whatever you want - a lover, a girlfriend, a whore, someone to talk to or someone just to listen. I am in my 30's and am home alone - lonely and horny most evenings. I have perfect F cup breasts, dark hair, green eyes and full full lips. I love to chat dirty on the phone, I love the thought of you getting off on what I am saying. So if you want a phone fuck, a bit of role play or something a bit naughtier - dont be shy, give me a call. I have a number of audios for you to enjoy too - fucking my love parts 1&2, accidental knicker wetting, guided masturbation and hear me cum for real. PS - Dont forget to register and use your card - its better value for all! Thanks & I look forward to chatting soon. xxx

If you are too shy to call send me a mail and a generous tip and I will send you a personal message and tell you about some of my fantasies.... mmmm. Drop me message if you like the look of me and I am offline/on a call - we can arrange a time to chat x

Why not download some of my photos to enjoy in private....? All my pics on this site are 100% me... what you see is what you get x
Bouncy Hunter's Blog
Click here
to see all of Bouncy Hunter's blog entries
Fucking my lover, Part 2 - 2011-08-01 14:16:53
Let me set the scene. My partner James cheated on me & in order to humiliate him, like he humiliated me, I brought another man into our relationship, but kept james on the sidelines, listening, watching & cleaning up! James was a pretty mediocre lover & I had to get my thrills elsewhere. Listen to hear what I got up to! X
Accidental knicker wetting & fucking - 2011-07-29 20:56:15
I am Pippa and I have the weakest bladder in history (no word of a lie!!). I find the feeling of a really full bladder rather arousing - in fact I can cum a lot quicker when I am 'full'. Listen to this blog entry to hear about some of my accidents and a naughty scenario where we are fucking and I unleash my yellow torrent all over you as I cum. X
Fucking my lover, while my partner listens - 2011-07-21 18:18:40
Hear about the first time I fucked my lover, while my partner listened from the spare room, chained to the radiator & gagged.
Talk to "Bouncy Hunter" for only $1.17 per minute using your credit card