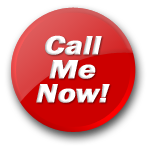 Bondage Babe
Hear My Voice
CALL me now to SPANK and FUCK my hot, firm ASS
Call me now as I'm WET and waiting to be FUCKED by your rock hard COCK. Tie me up, cuff me, CLAMP my tits or throbbing CLIT, spank me, WHIP me and SHAG me for your pleasure and mine... I'm BENDY, open-minded, SLUTTY and up for anything so FUCK me any way you want! I've been a VERY BAD GIRL, and if you've been a bad boy I'll SPANK you too. Dicks and groans, sex on phones, chains and whips excite me. Tell me what excites you and I'll rock your world.

I'm a tiny 5 ft tall, with a sexy butt, delicious tits, and the tightest cunt you ever had. I want your cock to fuck me hard, so call me right now. I want to be your little dirty slut and suck your cock. Message me and let me dress up (or down) to fulfil your fantasies.

Costumes available include Maid, Army Girl, School Uniform, Sexy Secretary, Bitchy Boss, and Whore let me know your favourite.
Talk to "Bondage Babe" for only $1.22 per minute using your credit card