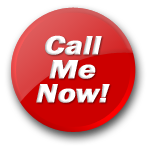 Blonde Emma
Hear My Voice
Single, blonde and horny!
Hi I'm Emma as you can see my from my pictures I am tall and slim with long blonde hair. I am also newly single and constantly horny!I've not been online for a while but now "I'm back... and I want you to know- I can really shake my thing!" ;) x

My favourite position is Doggy Style, I just love to be fucked hard from behind. I am a massive fan of Oral, I love teasing and slurping on a big hard cock or creamy sweet pussy, and face sitting- feeling a tongue flicking deep into my pussy and riding until I explode. Mmmmm, I'm wet at the thought!

Do you want hear how I would ride your huge cock or how I would finger your sweet pussy? Or lose your breath at each and every detail of how I would tie you to the bed and lick and suck you dry? Do you want me to spank your pathetic little arse like you deserve? I fucking love role play! Call me now and share your fantasy with me... I guarantee I will dipping my fingers in my hot, tight, juicy pussy and will make you come hard.
Blonde Emma's Blog
Click here
to see all of Blonde Emma's blog entries
I've missed you guys... - 2010-06-06 00:20:31
Hi guys, Some of you may have noticed that I've not been on here for a while, I've been in Australia topping up my tan and making sure I have no white bits! I had TONS of fun but I'd be a liar if I said I didn't miss my naughty chats. I cant wait to hear from you all again very soon and talk dirty... my pussy is dripping at the thought! So go on, pick up the phone- I'm waiting *lips lips in anticipation* xxx
My Pictures - 2009-06-30 01:11:08
Wow, I think I'm settling in okay around here arent I? Thank you all for making me feel so welcome! I've had a few lovely men message me and say they like my pictures- so I thought I'd let you all in on my little plan... once my feedback reaches 1000 I am going to put up some more risque ones! I hope your all well, call me up for a chat- I'd love to hear from you! :) xx
New Here - 2009-06-15 12:13:14
Hey Cheeky, Thanks for looking at my page and my blog, I'm new around here- is anyone going to 'break me in' ?? x x x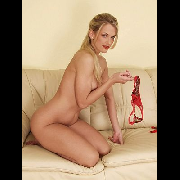 Talk to "Blonde Emma" for only $1.23 per minute using your credit card