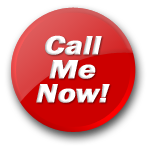 bigboobs1987
Hear My Voice
hey big boys im here waiting for your call
hi im 23 years old i have 40f tits i enjoy hardcore fucking and love being in control and i have lots of toys to play with for your enjoyment just give me a call and tell me your fantasys i do try to please everyone so jus mail me with your request the worst that can happen is i say no lol!!!if you have any requests please be kind and leave a tip! xxxx

i love hearing peoples fantasies however random they are i also love hearing heavy breathing just before you cum

sexual pleasure is a real turn on for me! you can tell me anything you want and maybe for the 2nd phonecall you can tell me wat i should be doing to pleasure u!
bigboobs1987's Blog
Click here
to see all of bigboobs1987's blog entries
a bit horny! - 2011-01-22 16:28:48
so ive just taken a call from this guy that has made me sooo horny! theres something about guys telling me wat to do thats sooooooooooooo sexy!!! love laying in the bath waiting for the call so i can turn the rabbit up n on mmmmmmmmmmmmmmmmmm
Talk to "bigboobs1987" for only $1.23 per minute using your credit card