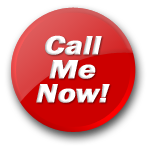 bexi
Hear My Voice
horny & wet naughty girl wants to talk dirty now!
hi im sexy bexi and i want u right now! ive been so horny all day and my panties are so wet! i love to talk dirty with u.

hi im bexi and i love sex, i cant get enough!!!! i love to be fucked hard and told im a very naughty girl and i need a spanking, i also love to be tied up and all my holes fucked ;-)

I'm a horny bisexual female, I love all sex and I love all kind of cock plastic or real! I like to be submissive and I like to dominate too, I love anal and I get off on being fucked in both my holes at the same time. And if I can have a cock filled up in my mouth too I'm a happy girl. ;-)
bexi's Blog
Always horny!!! ;-) - 2014-06-23 11:28:24
Hi every one, another hot day, and again today I'm feeling so horny! My nipples are so erect brushing against my pink satin top, every time I move it's sending electric pulses down straight to my already wet pussy! Omg I'm so horny!!! Pls come and fuck me over and over until I beg u to stop.
Wot a hot and sticky day! - 2014-06-20 13:37:50
Hi all you sexy men an woman, such a lovely hot day today, the best day for an outside fuck! Or a bit of naked sunbathing! Mmmmmm the feel of the sun all over my body. So come on, I want it now!!! i desire and need you filthy imaginations, throbbing cocks, and dirty words whispered in my sweet little ear, soooooooo come play with me?
Talk to "bexi" for only $1.21 per minute using your credit card