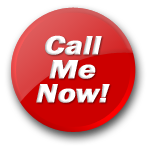 Bethany
Hear My Voice
Sexy, innocent and waiting for you!
Hi Guys, I'm brand new girl, who can't wait to have some fun! Always ready, willing and wet, I know i'll get off just hearing you cum. An innocent girl at heart, I am just looking for the right man to corrupt me. I love sex so much and would love to tell you how much I enjoy giving head, being screwed from behind and playing with my whole draw full of sex toys. Give me a call and we can cum together.

I'm really into role play and like nothing better than getting dressed up for you, I love to be dominated and will happily fulfill all your wildest fantasties.

I can't help getting myself into sticky situations and often have erotic dreams, I'd love to describe them to you, especially the ones that feature my gorgeous next door neighbour and the naughty things we've got up too in the past. Can't wait to speak to lots of horny callers really soon! xx
Bethany's Blog
A hot day last summer... - 2009-03-26 18:34:10
This is one of the most erotic things that has ever happened to me so I thought Ichr("$m[1]")d share it with all of you, it had been a really hot day and it was well past midnight but I couldn't sleep. I figured since I had opted out of going in the jacuzzi earlier it should still be fairly hot so maybe if I took a nice relaxing soak I'd be able to get to sleep after a while. I folded back the cover, reached in with my hand. Ahhh yes. . . still hot. After turning the music and the jets on low, I removed my towel and climbed in. The water feels so good on my naked body. I can't hold back the sigh that slips through my lips. Ummm feels so good. After a few minutes I start to run my hands over my legs, my stomach, my neck, then gradually onto my large breasts, I massage them in the warm swirling water. I'm starting to get myself all worked up. I reach down with one hand and start to finger my clit, with gentle circles. I can feel my orgasm beginning to build. With a quickened pace I begin to finger fuck myself. I cum fast and hard. As my body relaxes I settle back in the water, thatchr("$m[1]")s when I hear the foot steps. I sit up and look around. "Whose there?" I call out in a loud whisper. "Hi" a very sultry voice whispers back "I am your new next door neighbor." From out of the shadows a dark lean figure slowly emerges. Itchr("$m[1]")s a tall dark haired woman, wearing only a towel around her body. "I'm having a hard time falling asleep and I figured maybe you were too. She tells me as she comes closer to the jacuzzi...
Want to listen to the whole blog entry?
Click here
Talk to "Bethany" for only $1.29 per minute using your credit card