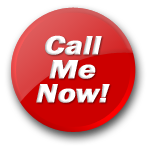 BBW Carla
Hear My Voice
Carla - Full Figured Beauty
Hello! I'm Carla. I'm a full figured beauty that's into just about anything. I love role play and I have no taboos, well none that I have found anyway. I can go from being a nasty submissive slut to an evil cuckolding vixen. Whether it is having my hair grabbed and pulled and my tight asshole and pussy fucked really hard or having you play with my massive tits and make me submit to your nasty desires.

I guess you can blame my loose morals on my upbringing. I'm the stereotypical woman who looks to men sexually to replace what my father never gave me and I'm willing to do whatever they tell me. Don't pity me, I actually like it. I may be fucked up in the head, but that never stopped a guy from fucking me.

I look much younger than I am, much to my child's dismay. Lucky for me I had my child at a young age. Yes I was a wild little teen slut. Now they are a grown adult and I am free to continue my slutty rampage. I don't care if me being a phone sex slut embarrasses them.
BBW Carla's Blog
Be My Cuckold Bitch - 2013-08-01 18:55:54
You know I'm beautiful and I'm going to cuckold you into submission. You are too pathetic to fuck me. I'm going to bring big black steamy cocks home and let them slam and breed my pussy right in front of you. You're horny, blue balled bitch! You don't even look like you deserve my pussy. My nasty mouth will cause you to jizz as I tell you stories about how I'm going to fuck big black cocks while you watch and stroke. I want to bring over fat cocks and make love to them right in front of you. I should slap a chastity belt on your pathetic ass and make you beg to have a little squirty, squirty. You can watch me get jizzed in by a REAL man. I can't seem to stay away from other guys with big cockchr("$m[1]")s baby. I love bringing them home to you and making you to watch their huge cocks slam inside of my pink hole. I know you love watching their big dicks throb and pump cum inside of me. Call me for cuckold phone sex. I'm the best there is and I'm 100% REAL.
Heavy Hangers - 2013-07-20 10:30:32
I love having my big heavy hangers played with and I love showing them off in tight shirts. I want guys to stare at my massive Milf tits and I don't mind thatchr("$m[1]")s the reason I wear tight low cut blouses. I am sure you want to slide your big cock between them. I love to have them squeezed. They are huge and need to be slapped around and man handled. Slide your fat boner right between my huge jugs. I want to feel your hot jizz all over them.
Talk to "BBW Carla" for only $1.24 per minute using your credit card