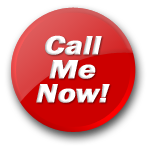 Ashe
Hear My Voice
Sweet, sensual and very sexy, enjoy me!
Let my voice take you to paradise....or elsewhere, whichever is your desire, let my lips caress your senses and my words lure you to your utmost pleasure. You can tell me anything, pour out your heart, pour out your filth, or just listen til your lust is spent....come and play, play and cum, enjoy me, I'm waiting for you. x

I'm a bright, loving, sensual, compassionate, understanding and intelligent woman who enjoys bringing pleasure to others, my own kinks are....well, how can I put this nicely?...I cant....ok, being your spunk slut...I have a cum fixation, I love it! I am well spoken with a gentle Celtic accent, (Scottish/Welsh)and love to talk dirty, which I can get into very quickly, but I also understand that getting to know someone is important to be let into the realms of their fantasy and imagination, so I would be delighted to build up a regular arrangement if you like what you hear and show that you want more. I'd love you to let me in, and I'd love to let you into me...I mean mine! Ooops! I could list my specialties like the other girls have, but honestly, when it comes to sexuality, there's not much that I don't enjoy. I can be submissive or dominant, according to your needs. There's nothing to fear, be brave, allow your desires to come forth, let me take you where you want to be.
Ashe's Blog
its cold outside but so so warm in me :) - 2013-11-19 10:47:53
Hello again my sexy boys, This bitter winter cold has quite a sting, and i find myself aching for a hot and passionate embrace to fight the chill :) If you would like to find a way to keep warm where better than in my arms with your cock sunk deep inside my soft wet and welcoming little pussy.....always ready for you......as i smother you in soft hungry kisses, wrap my legs tight around you and run my fingernails gently down your back. Mmmmmm......I want that so bad right now, my nipples are ready and waiting for you to kiss, lick and suck, warming them with your hot breath, while your hands squeeze and fondle my big round G cup breasts......I'm longing for your cum inside me right now....wont you call me and make me smile?
I'm not ignoring you! - 2013-11-06 12:42:09
Just to let you know that for reasons unknown to myself and admin my chat ,message function does not always work properly, so you may be able to send me a message but I wont be able to get it....sometimes. So if it looks like I'm online but ignoring you I PROMISE I'm not! Try sending a mail message instead, these come through fine, and I will always respond if I can straight away. And if I'm online, I'm always able to take your call so just call! Thanks all of you for your patience and understanding.......xxx
i'm back :) - 2013-11-05 10:10:01
I'm back from my little break and raring to go, so if you're feeling playful and want to give me a call i'm ready and waiting and so looking forward to hearing you cum for me. Cum and give Ashe some sugar baby, I want that hot nectar slipping down my throat and dripping off my lips onto my big juicy breasts, then trickling down between my legs and over my soft pink pussy :) xxx
Talk to "Ashe" for only $1.21 per minute using your credit card
Click here
here
to see all of this babes ratings