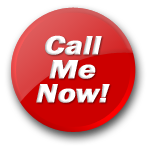 Anna Bella
Hear My Voice
Girl next door turned bad!!!!
I'm Anna, I'm blonde, busty and very broadminded!! I'm ready and waiting for you with a warm wet pussy, I just wish I had a hard cock inside of me right now!! Give me a call and tell me your fantasies, or just listen to mine as we wank together, I need your cum so call me now!! xxxxx

I'm Bi, I enjoy threesomes, but my favourite is still cock!! I'm always wet and ready for action ... fancy a dip? ;) xxx
View Private Video Gallery
Anna Bella's Blog
Click here
to see all of Anna Bella's blog entries
Fond memories continued - 2008-11-20 12:36:56
...... I couldn't believe how erotic it was to feel her hands inside of me, but not be able to see her. She was so good with her hands, they were soft and warm ... firm and fast as she worked my g-spot. I looked up at him wide eyed as he thrust his cock in and out of my mouth. I began to moan as I felt the orgasm building in me, writhing under his weight. He leant forward, pinning my arms to the bed, and thrusting his cock into my mouth again and again, as she began to suck my clit and finger fuck me. It was more than I could take, and as my body began to jerk I came hard and long, my cunt clamping down on her fingers inside of me. I felt her pull her fingers out to be quickly replaced by her tongue, and as she drank my cum, he pulled his rock hard cock out of my hot mouth, and began pumping his hand up and down his shaft until with a gasp, he shot his creamy hot cum all over my face and into my open mouth. As I lay back in ecstacy, he dismounted, and she slowly moved her soft warm body up mine. I could feel her hard nipples brushing against my hips and my tummy as her hands traced up my waist, under my arms and behind my head. Eventually, her milky tits were rested against mine, and her hands were buried in my long blonde hair, as her dark hair fell between our chests. She looked long into my eyes and began to kiss my lips, so softly and gentle, tasting his cum on my lips as I tasted mine on hers. As we kissed more and more passionately, he came up behind us and slid her panties down slowly as she knelt over me. I reached down between our hot bodies and started to rhythmically stroke her dripping pussy lips, knowing that making me cum had got her horny as hell. She began to rock back and forth, pushing her hips back against his naked body as he stood behind her at the edge of the bed. As her kisses moved to my neck and breasts, I looked over her shoulder, and saw him firmly grab her hips, and I knew what was coming. In one swift movement, he forced his massive cock deep into her pussy, making her jerk forward, crying out with surprise and pleasure, As she did, her breasts fell into my face, and I took one of her firm nipples into my mouth. Now, with more reach, I was able to push two fingers up into her throbbing cunt, feeling her juices dripping between my fingers. It was now my turn to repay the pleasure she had brought to me. As he fucked her harder and harder, I began to work faster on her sweet pussy, hooking my fingers up inside of her. She was like an animal now, her writhing body barely held between our two bodies. She cried out for him to fuck her ass, she wanted to be the dirtiest slut she could for him. He was more than happy to oblige and as he took his cock from her cunt, soaked in her juices, and slid it carefully into her tight asshole, I wriggled myself down under her until my mouth was within licking distance of her, and he held my body up between his legs. As I licked and sucked her bullet like clit, I could feel the force of him fucking her ass harder and harder. As I pushed my tongue up into her cunt, I could feel it tightening and I knew she was close to cumming. I began furiously licking her from clit to asshole and everywhere inbetween, as his balls banged into my chin again and again. Suddenly she cried out and her body went stiff, and I felt her cumming on my tongue, her juices squirting out all over my face and dripping down my face. With this he did one final thrust and let out a roar as he filled her ass with his second load of steamy spunk. I stayed where I was, knowing that soon his salty muck would be dripping out of her ass and into my mouth, as I drank a sticky cocktail of their cums. So tasty, so dirty, so amazing xxxxx
Fond memories - 2008-09-07 11:53:01
I have fond memories of a time when a couple of fuck buddies and I used to hook up for some threesome fun. He was gruff and manly, with a shaved head and a big, thick cock. She was petite and brunette, with a wicked sense of humour. We would get together and start with a few drinks, just to get us relaxed and in the mood for a bit of fun. Then he would get a glint in his eye and would tell us to get on the bed. This always made my heart leap with excitement, as we took off our tops and jeans and went over to the bed. We knew he meant business as he walked over, unbuttoning his jeans and sliding them down, revealing his rock hard cock in his boxers. On one occasion, he told us to kiss first. Her lips felt so warm and soft on mine, as she slipped her wet tongue into my mouth. I ran my hand through her long, soft hair, letting it drop down into her cleavage. We began to kiss deeper as our bodies pressed together. I reached down into her panties and felt her pussy. It was wet already, and so was I. He was stood at the side of the bed, rubbing his cock as he watched us making out. I glanced over and he caught my eye, grinning mischeviously. I knew I was first. He walked over as we broke our embrace, pushing me down onto the bed and slipping my panties down over my hips. She came over to me and began licking my clit, lapping at me with her soft wet tongue. I began to moan as I felt my clit getting hard. This just made her lick harder, dipping her tongue into my wet pussy and drinking my juices, before returning to my clit. As I moaned, he straddled my chest and looking down at me, he pushed his hard cock into my open mouth. I took him deep into my throat, almost gagging as he began to fuck my face. As I began to get wetter, she slipped her fingers into my cunt and began to work my g-spot .....
Bored at home .... - 2008-07-19 21:02:28
Its funny what goes around a girl's head when she's home alone. Lying on my bed, I can't help but think of sex, think of the experiences I've had and those things I'd like to try. There aren't many things I haven't done, though, so mostly its reminiscing. As I think back to my times in a threesome, I can't help but stroke my pussy, feeling how wet it is just at the thought of licking her sweet juices as he fucked me hard from behind. That to me is the ultimate in sex. A good hard shag and up to my chin in cunt!!
Talk to "Anna Bella" for only $1.22 per minute using your credit card
Click here
here
to see all of this babes ratings