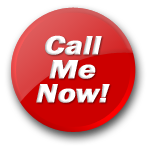 angie babe
Hear My Voice
hi.. cum fuck my tits and let me swallow xx
hi ... this is my first time, im a virgin so be gentle with me for a while, i will be very good because im so horny and very wet! I would love you to call me and guide me ... tell me what you would like.I am different from the other girls so cum and try me!!

I would love to make you cum,like i know you will make my panties wet, that would be so good .... you can you know, cum talk to me and make my pussy wet x

i have lots of fantasies i would like to share with you, have you ever had sex outdoors?? It feels amazing, a friend of mine has some private land that i have used for one of my pictures , I got so carried away I had to start playing with hot wet pussy !!!!!!!My friend is a photographer and i like to pose, hope you like my pics !
angie babe's Blog
Click here
to see all of angie babe's blog entries
hot wet pussy - 2008-08-26 13:07:47
it was a lovely sunny morning....i lay on my bed naked as the sun shone through my window. i was so hot !! i lay there for a while caressing my whole body , from my nipples down to my thighs was my favourite bit. teasing my tits always made my pussy wet. shall i tease my pussy ?? not sure if i have time as i had to get up for work. i couldnt help myself i had to just for a moment. my fingers started working down towards my clit which was now eager for a finger fuck, i sucked on them a little to moisten my hole...
woman on woman!!! - 2008-07-17 14:49:16
i was invited to a house party this weekend. not my kind of thing but thought i would show my face, so i had a bath and got ready. i couldnt make my mind up what to wear it was hot so i thought a dress or my mini skirt. did i have stockings??? mmmm and my black leather boots............
cum and play - 2008-06-23 12:29:07
i sat at home waiting for your call , just to arrange to meet you. we spoke on the phone and your voice was sooo horny, i needed to meet you in person!!all that talk about your hard throbbing cock was making me really wet. each time i spoke to you got me thinking really dirty thoughts so playing with my pussy seemed a natural thing to do when i was with you. i opened my legs just enough so you could see , i rubbed and caressed your hard cock in your shorts i thought it was going to burst. Edited on 2008-06-23 13:06:06 i asked you if you wanted to watch me play with my pussy, i had no panties on and you pulled my legs wide open. i started to gently touch my clit and pull my pussy open so you could watch me getting moist. then you told me to suck my finger as hard as i would suck your cock. of course i obliged , i could taste the sweet juices as you pushed my little skirt up now you could see everything. i was a bit shy and started to blush but you made me feel safe as you took my hand, dont be shy i will look after you and you got to your knees right in front of me , watching to see how many fingers were in my pussy. i am going to join you now i think you need a little help with all that juice. you took your cock into your hand and started to wank inches away from my hole. then you told me to pull my hole wide so i could just feel your tip pulsating as you wanked. wow i was in heaven, i had never done this before we were strangers in person anyway.i felt so naughty but it was so good! i just wanted you to thrust your cock deep inside but you wouldnt let me you were making me wait. you started nibbling at my nipples still with my legs wide open , i knew you wanted me as much as i wanted you!! how long would you be able to resist?? i want you to stand against the wall you said. i got up slowly , not knowing what to expect was he going to fuck me now? take off your top....slowly so i can see everything . i undid each button slowly as you wanked then you came over and slipped my skirt off , all i had on was my bra which you had pulled to the side my nipple still popping out . you pulled my legs apart and told me to caress every part of my body ....slowly. i wanted you now. my cunt was dripping as i felt the top of my leg then you asked if i was ready. oh yes you make me so wet.you got on your knees and started to lick my legs from my ankles up tomy pussy , thats when you noticed how wet i was, i was embarassed i didnt want you to know. you were sweet and kissed me, saying , suck my tongue you taste so goodrn. i licked and sucked my juices from your mouth and you started to finger my hot wet pussy. you took my hand and led me to the bed bending me over. nice bum you said as you kissed and licked me from behind pulling me open so you could get your tongue inside.you rubbed your cock all over me it was covered in my juices and then you thrustyour hard member into my hand, suck it get your juices with your tongue . i loved every minute i felt something entering me i knew this wasnt your cock i was still sucking you . i found your vibrator i hope you dont mind . i promise to fuck you really hard just before you orgasm so we can cum together. i was almost there , please fuck me now i want you at last i felt your cock we were writhing on the bed your cock pounding me. it felt so good you told me to get on top so you could watch me cum so i did. riding your cock as hard as i could while you sucked my tits and watching me so you didnt miss my climax. then i felt your cock throbbing i couldnt hold it anymore your cock was so wet and then you exploded !! wow.
Talk to "angie babe" for only $1.21 per minute using your credit card