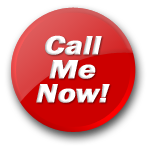 American Apple
Hear My Voice
FORBIDDEN TABOO Penetration Mutual Masturbation
Hi Sweetie! I'm ALL yours - A sweet chocolate covered Supreme Apple Goddess! I'm alone, waiting to be your freaky disciplinarian sex friend in the US

MAKE YOUR CALL DIRECTLY FROM THE WEB BROWSER & tell me how your cock THROBS & SWELLS when you hear my voice!! I'm here to caress and crush you. I'll make you humble and appreciate how precious this diamond is!!! Are you A Secret Freak? Curious?

** Silent Callers Welcome ONLY by advance booking or notification within 1 minute of Call **Tell me your needs and I will happily fulfill them one by one! Please do not hesitate to tribute your favorite phone friend! Shop my store to get items for when I'm not online! (Hint: I'll know if you're a weird creep, so go on - enlarge my photos - and spunk some cum on your screen - then WEB call & tell me about it!)
American Apple's Blog
Click here
to see all of American Apple's blog entries
sexy custom quickie taboo accomplice - 2015-05-12 02:55:38
GET YOUR OWN erotic custom audios and KINKY sex audios of all kinds. I offer teasing, femdom, erotic humiliation, cuckold and sissies / feminization erotic sex audios CAM WITH ME, CALL or #SEXT 24/7 for QUICKIES - always available by TEXT EMAIL, PHONE or VIDEO me & Confess ANYTHING you want 69 gets you a flirty & educated girl, who's always ready & longing to speak to Guys & Gals of any race. ANY TOPIC IS WELCOME - NOTHING IS TABOO. Ask me for advice & I'll be 100% honest, a genuine intelligent lady !! YOUR SECRET IS SAFE WITH ME I promise to be a good listener & will advise You CANT CONTROL perverted or filthy... dirty or nasty... taboo or forbidden... kinky or sexual FETISHES & DESIRES If we must discuss these things, we can ROLEPLAY to get you off... off my phone.... I will do whatever is necessary Horoscope?? TIP ME IF YOU ENJOY CONNECTING WITH ME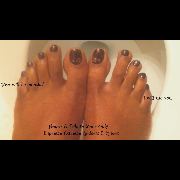 MILF Phone Sex - 2014-11-20 06:44:52
The most erotic type of phone sex for me as I become a more mature sex starved wench, happens with a much younger guy who eagerly yearns for a MILF phone sex call. Teen phone sex requires training and guidance because sex with an older, mature hot mama like me is not for the faint of heart: It's something a fone sex seeker will ever forget. Careful virgins and first timers! I'll blow your cock and rock your world! MILF phone sex with me is imaginative, creative, hot, playful, bold, sensual, kinky, dirty and surely the most desirable and freaky experience you'll ever have as a horny teen. Let's get started having MILF phone sex. No stroking until you call!!!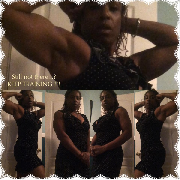 Love The Accent - 2014-07-14 08:05:04
How many times have I heard this? The UK guys love mine and the reverse is true! I love the accent... I finished a call moments ago with someone new to me. Oh how lovely was it, when I described my impending orgasm to the sound of a demanding sissy with a swollen cock and a British accent. Hmmmm... I may be wrong, but I imagine a sexy, panty clad Colin leaking for me as he wanks to my voice. It's a feeling I can't explain. Most US ladies love calls from abroad. What's not to simply fawn over and swoon??? It's as if our bodies were always meant to party... sand or sea not a factor. Come hell or high water, come what may, regardless of what the consequence: You're gonna get this American Apple Goddess. Cause you love to love me and I love to come with you!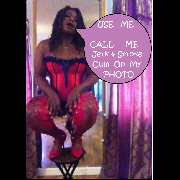 Talk to "American Apple" for only $1.28 per minute using your credit card