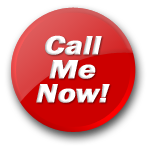 Amberdawns
Hear My Voice
Looking for a sweaty workout!!
I'm such a tease!!! I love going to the gym wearing skimpy little outfits to distract all of those sexy guys working out.Outfit of choice you ask? A low cut tank top showing off ahem, my jewels, and a pair of gym shorts that are clung so tightly and show off my sexy cute figure!!My favorite piece of equipment is the threadmill because when I turn the tempo up and my foot drops back down, those little jewels start bouncing all over the place and you know those guys get an eyeful!!Working out can be so tiring, that sometimes when I go to the shower room to get all washed up and clean, I end up in the wrong dressing room!!​Silly me, what's a girl to do with all of those hot scantily clad men around?​You can only guess!!

I'm 22 years old, 115 lbs, 5ft 8, long silky black hair with big brown eyes. I love having a good time with my many boyfriends, lol, I like variety, can you blame me? Why don't you join my list of exquisite gentlemen that knows how to please a young woman like me?

I'm fun, flirty, and very naughty!! No need to hold back, share your most secret dirtiest secrets with me, and I will return the favor!! I want you to grab a pair of my wet dirty panties and push them up against your nose, inhaling everything Amber!! If your a bad boy and you know how to get nasty, i'm your girl.
Amberdawns's Blog
Click here
to see all of Amberdawns's blog entries
Looking for a sweaty workout!! - 2013-07-11 07:44:27
Talk to "Amberdawns" for only $1.23 per minute using your credit card