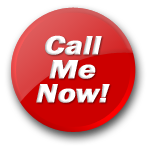 amanda rush
Hear My Voice
old-fashioned beauty and totally modern pervert
Literate, classic beauty with an aural fixation and a desire to hear anything you want to tell me. No matter what your fantasy, I want to explore it with you to our mutual... satisfaction.

Likes: Feathers, silk, leather, roleplay, using my mouth/hands/tits/all of my body to please, ice, wine, chocolate, oil, bondage, the unspeakable

If any of the above sounds fun, I might just be your girl!
amanda rush's Blog
Click here
to see all of amanda rush's blog entries
August is the cruellest month - 2010-08-27 15:27:04
It's so bloody hot that I can't think about anything... except sex! Because even when I can't think about anything else, sex somehow is always an available topic. Lately all my fantasies involve ice. Wouldn't you like to trail it from my lips, down my neck, and swirl it around each nipple until they're hard as rocks? Then you could run it over my clit, my pussy lips... even put it inside! Do you think that might cool me down, or heat me up even more? I honestly can't decide but I want to give it a try...
Talk to "amanda rush" for only $1.24 per minute using your credit card