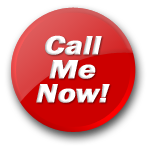 alexiss
Hear My Voice
Sweet Alexis at your service
Hello I am sweet Alexx, 44 years a hot MILF that loves talking to men on the phone, love talking about taboo stuff, things that are so hot it makes your pants burn off,I have two college age children, so I am home allone, waiting for you men to call me and make me cum and squirt. I love the farm life, but also adapt well in the city. I love clubs and parties, wearing sexy dresses that are tight as can be with no panties, or sexy ass panties that you can push to the side when you fuck me in the alley standing against the wall, me bending over and you fucking me from behind. I love going to adult parties, I love having an intimate evening at home with a lover, But thats not all we can talk about, whatever is on your mind, it doesnt have to be sexual at all. Call me and I promise well have a great time.

I love my round juicy ass, don't you?

I also enjoy adult bookstores hmmmmm sucking cock/dick is the best. I love going to the lake or park, the out doors can be so exciting. My pussy quiffers when I think of your hard throbbing dick inside of my pussy or mouth. I love thinking about being fucked, I touch myself and next thing you know I can feel my cum running down my thighs. Just because I'm very gung ho about having phone sex, it doesn't mean that's all we have to talk about. I'm a good listener and a very easy person to talk with. I'll definitely do my best to spend our time wisely and provide you with the best one on one intimate sex session that I possibly can. I have no limits to what I ll do or talk about, so why don't you call me baby and well have us a great time talking to each other and making eachother cum. Love to hear your voice when your close to cumming all for me. I love touching myself fucking myself with a dildo until I cum all over the thing just from hearing your voice. I have allways liked phone sex, I love it and it s so convenient at home with no clothes on or wearing lingerie, something sexy while I am on the phone. I feel comfortable picking up the phone and talking to some sexy hot man. I VE BEEN SITTING HERE WAITING ON YOU, YOU VE BEEN A BAD BOY AND I WANT TO PUNISH YOU. OR MAYBE I VE BEEN A BAD GIRL AND YOU WANT TO PUNISH ME. MAYBE YOU JUST WANT TO CALL ME AND TELL ME ALL ABOUT YOUR DIRTY LITTLE SECRETS, I WANT TO KNOW IT ALL. I AM SO EXCITED TO HEAR WHAT YOU GOT TO TELL ME YOU DIRTY LITTLE BOY. I WILL TAKE CARE OF YOU THE WAY YOU DESERVE IT. I WILL MAKE YOU TELL ME WHAT YOU HAVENT TOLD ANYONE. THE THINGS THAT HAPPENED TO YOU WHEN YOU WERE YOUNGER, THE THINGS MOST OF US CANT EVEN IMAGINE. NOW CALL AND SHARE WITH ME ALL THAT YOU KNOW YOU NEED TO LET OUT...I LOVE SEX, I LOVE CONTROL, BEING CONTROLLED OR JUST PLAYING DIFFERENT GAMES...
alexiss's Blog
Hi everyone - 2008-09-18 23:03:09
I am new and would like to introduces myself to you. I am alexiss, 45, milf, love talking about alot of things when it comes to romance and intimacy. I cant wit to get started to get to know you all.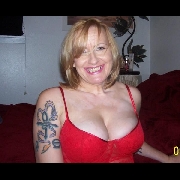 Talk to "alexiss" for only $1.23 per minute using your credit card