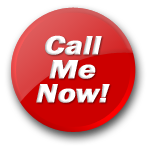 Adorabubble Nel
Hear My Voice
Are you up for some mutual masturbation?
Hi guys, I'm 26 years old, brunette with beautiful curves. I'd love for your to call me - we can talk about anything from the weather to how hard I want you to fuck my tight, wet pussy. What are you waiting for? Call me...
Adorabubble Nel's Blog
Click here
to see all of Adorabubble Nel's blog entries
Social Networks Are Fun! - 2012-04-05 13:15:46
I've been using a particular social network for a little over three years now. I have over 450 followers. I have a small group of male followers that regularly send me dirty private messages. Most days I get sent pictures of big hard cocks which turns me on. One guy sends me videos of him coming whilst at work. He lives in the USA, and it turns me on to know that he loves my pussy so much he thinks about it at work. I'm always looking for new men to add to my group. Want to join in?
Talk to "Adorabubble Nel" for only $1.22 per minute using your credit card